[ad_1]

---
Louisa Brito is manager of enterprise sales administration and small business account management at Delta Dental of Illinois. She first began working here in May 2000 and shares about her experiences with the company, her heritage and more in this Q&A.
Q: What is it like/what do you enjoy most about working at DDIL and being part of an enterprise committed to areas like employee wellness and DEI? 
A: I have worked at DDIL for 22 years and have had various roles in several departments within the organization. The most enjoyable part has been getting to know the people and developing close relationships with everyone I've worked with over the years. I am happy to work for an organization that cares about the wellness of their employees. Participating in the Diversity, Equity and Inclusion (DEI) Committee has given me the opportunity to learn from others and hear their perspectives.
Q: How did you decide to get into this line of work and what is the most rewarding aspect of it?
A: I actually applied for a job with the Medicare division for DDIL but instead was offered a position with DDIL as a claims processor. The most rewarding aspect for me is the friends I have made over the years.
Q: What does your heritage and Hispanic Heritage Month mean to you? 
A: Hispanic Heritage Month is important to me because it's a reminder of how beautiful/loving/caring/hardworking our heritage is. I am half Mexican and half Puerto Rican. I love how different the food and culture is, and I am happy I was able to grow up eating delicious food made by both of my grandmothers. I never went hungry, that's for sure.  
It also reminds me how grateful I am for my father and all he sacrificed to make sure his family was always taken care of, even if it meant working 2 or 3 jobs. My father always made it a point to make sure we all knew where we came from, how hard life was for him and wanted us to always appreciate what we have and take advantage of the opportunities we have that he didn't. My parents have always wanted us to have what they couldn't but always told us we have to work hard to achieve our goals and never give up.  
There is so much I love about our culture – the variety of delicious food, people, music (salsa, merengue, bachata, cumbias, tamborazo), dancing and the love we share with each other.
Q: Do you have any cultural traditions you and your family participate in/celebrate that you would like to share?  
A: My family loves to dance, eat and spend as much time together as possible – in our culture, family is everything. Every year around Thanksgiving, our family will get together and take a road trip to see my grandparents and aunts. Depending on who shows up, there could be 15-30 of us there for the holidays. We play Loteria (sort of like bingo, but with pictures and cards instead of numbers), cards, cook, listen to music, enjoy each other's company and make memories. Those that have known me over the years know I love food, so that is what I look forward to every year. I am truly grateful to have a family like mine and am most appreciative to still have my grandparents around.
Q: Who has been/is your role model, and how would you in turn try to pass on that guidance/mentorship?
A: My father has and will always be my role model. He has taught us that every goal is attainable with hard work and dedication. During his long career with the railroad, he has never been late or called in sick and is one of the most hardworking people I know.  I have and will continue to pass along all that he has taught me to my three girls.
Q: What are some of your favorite foods?
A: Some of my favorite foods are:
Of course, tacos (minus the onion)

Jibarito with arroz con gandules (Plantains are used instead of bread)

Alcapurria, a fritter made of green bananas and yautia (taro root) and stuffed with meat

Of course, tamales – we make hundreds of these during the holidays

Pasteles – Puerto Rican tamales

Pozole – it is make with chiles, hominy and pork or chicken

Nopales – cactus pads in a red chile sauce
Louisa also shared some pictures of her and her family at her brother's wedding: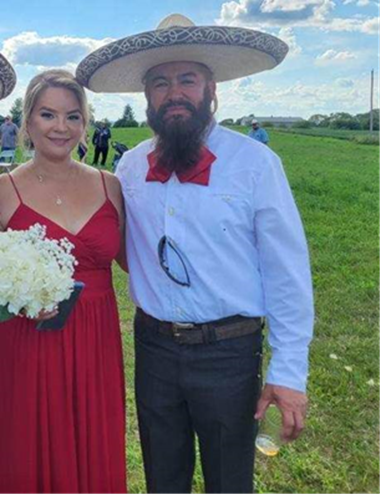 Me with my mom: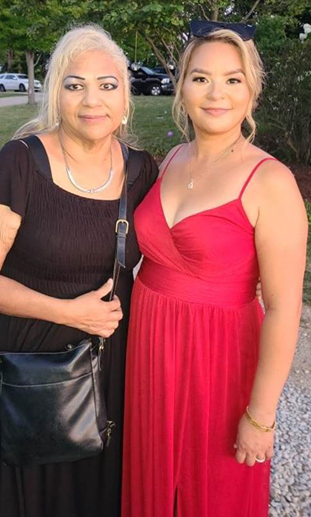 My beautiful girls: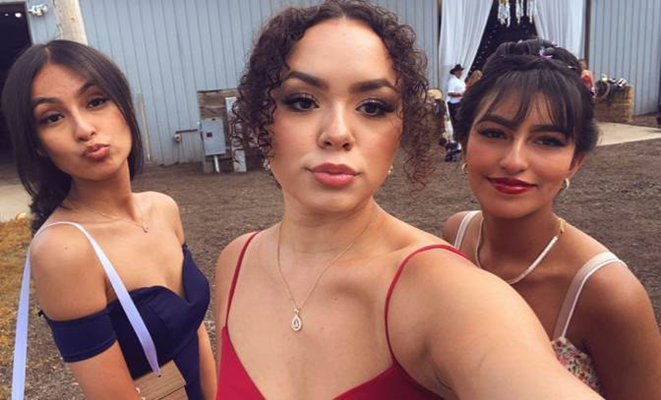 My siblings and I: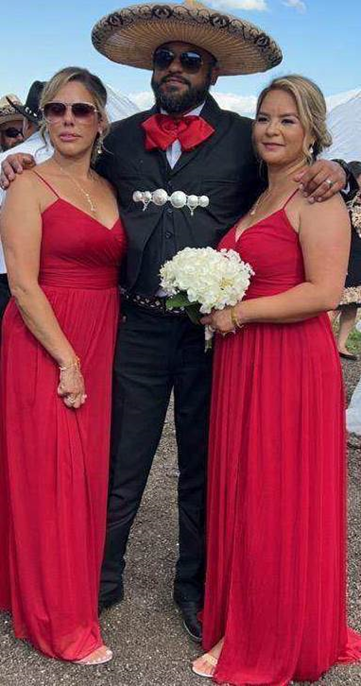 [ad_2]

Source link