Hi friends! How are you? Hope you're enjoying the day so far! We're getting back into routine after fall vacation. It was filled with fun times with friends, adventures, hiking and we also had our family photos taken. Today I'm looking forward to a hot yoga class between client calls. I hope you have a great day too!
For today's post, I wanted to share a few other fashion favorites from recent times. There are so many awesome things happening right now, and while I don't *fully* embrace every '90s trend that's making a comeback, I'm leaning into a few of them. It makes me laugh because when I was little, I told my mother-in-law that I was going to keep my clothes for my future children. She said that from now on, children would wear space suits. Turns out they're all wearing the exact same things I wore as a kid, right down to the Nirvana shirt and the spaghetti strap dress over a t-shirt. It's funny to see trends come back!
Here are some of the things I'm loving this week!
Fashion favorites of the week 10.16

My love for Somerset dresses continue. I've had so many over the years, including cropped, vegan leather, maxi velvet, and floral styles, and they're all perfect. The cut and fit is super flattering and they have lots of print and color options.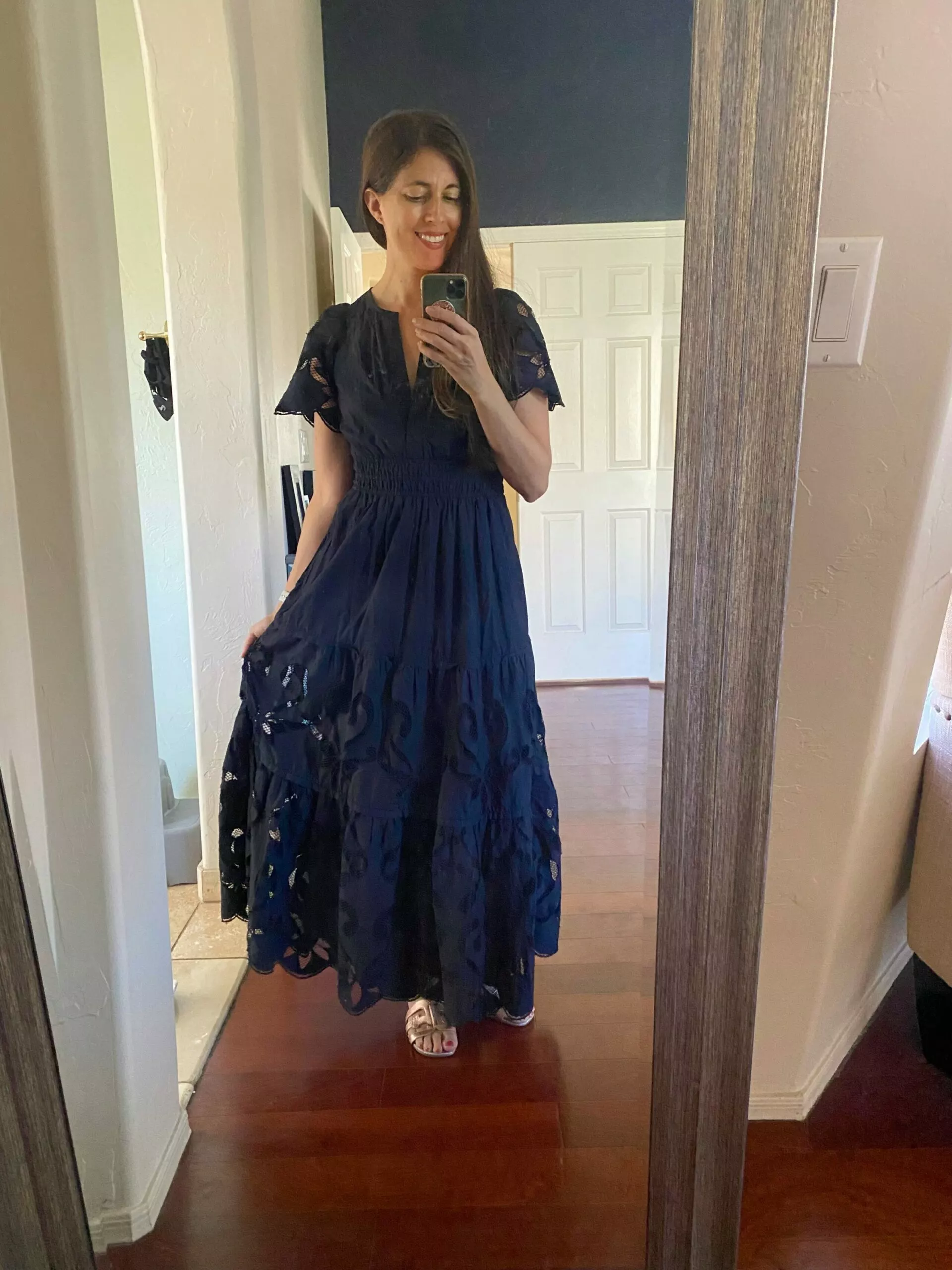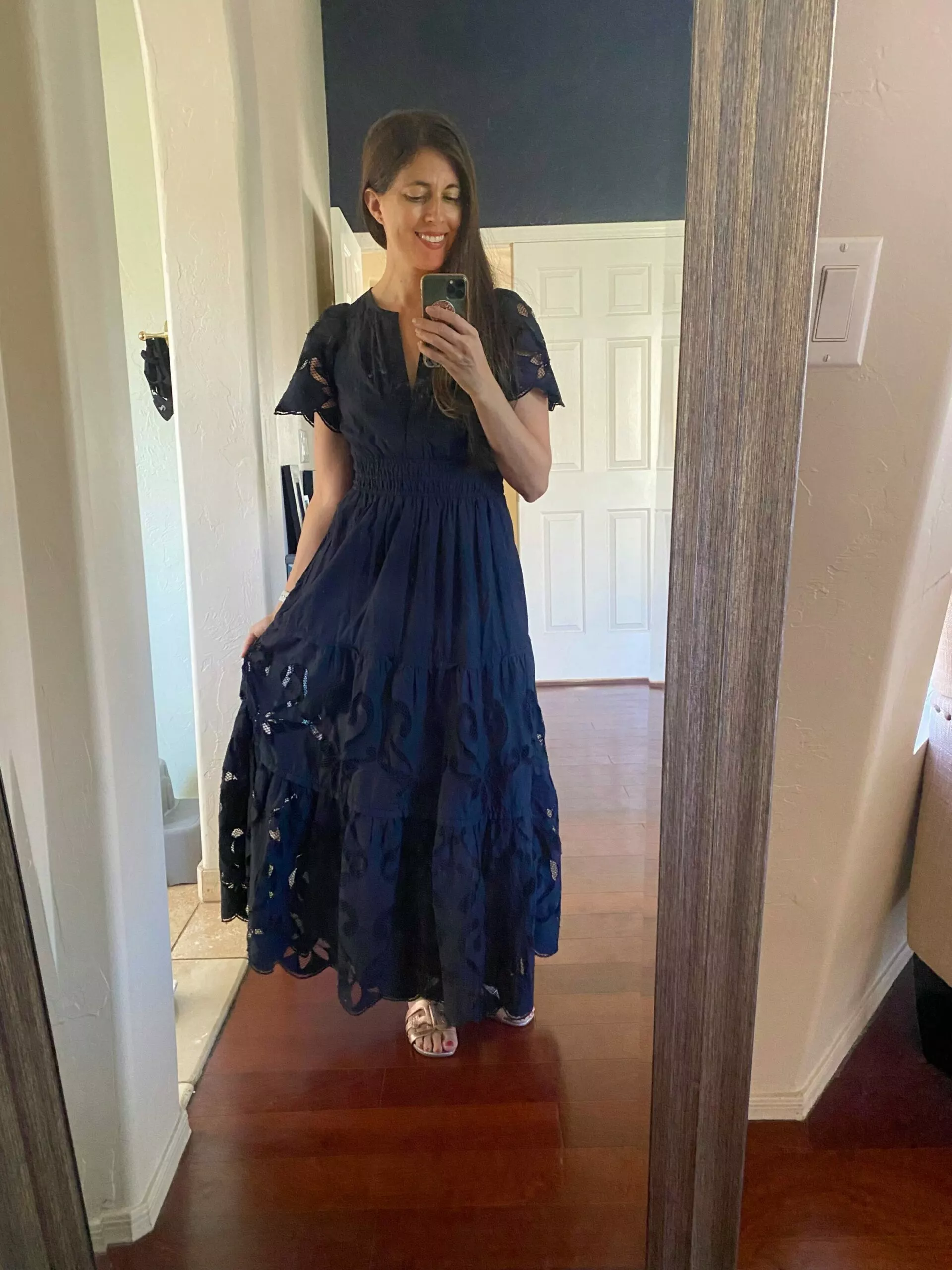 Bodysuits are easy to wear with jeans and skirts, throw on a blazer or sweater tied over your shoulders, and boom. Perfect outfit. I like the mock neck cut of this one and the fabric is lightweight and stretchy.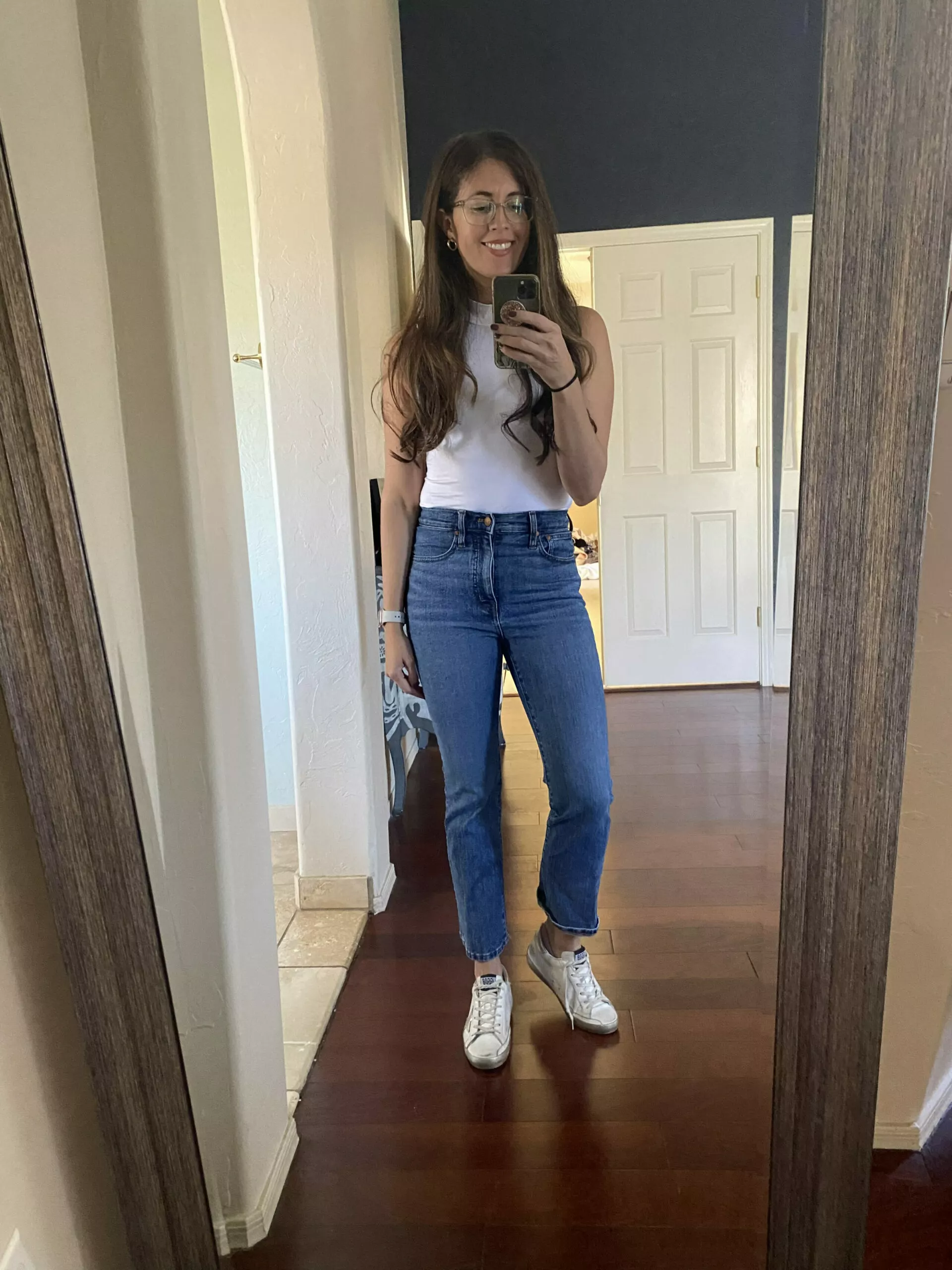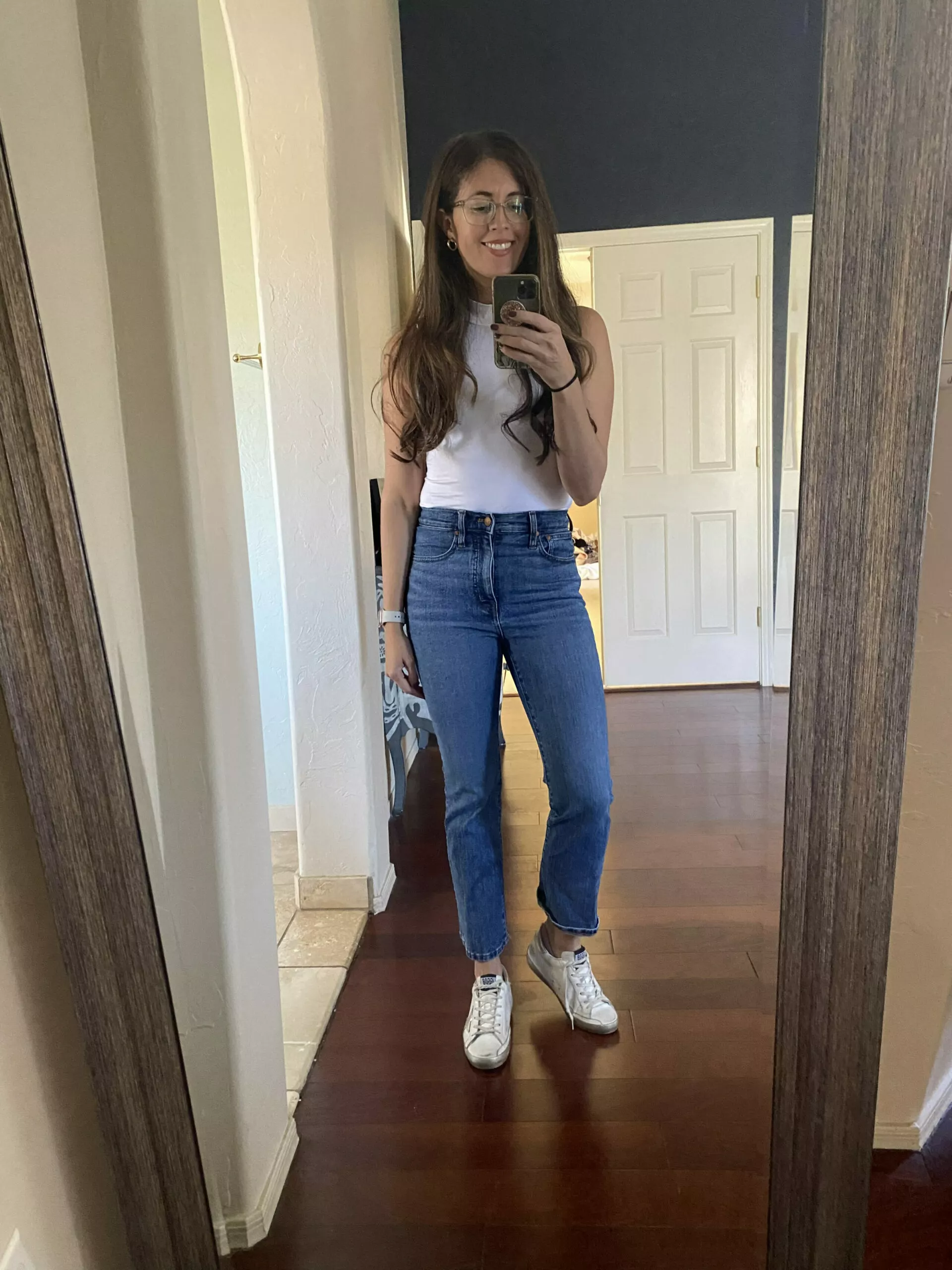 These Bennett shirts are my all time favorites right now. They're oversized (definitely in size if you're between sizes), super comfortable, and always look put together. It's cute with jeans, skirts and tied dresses.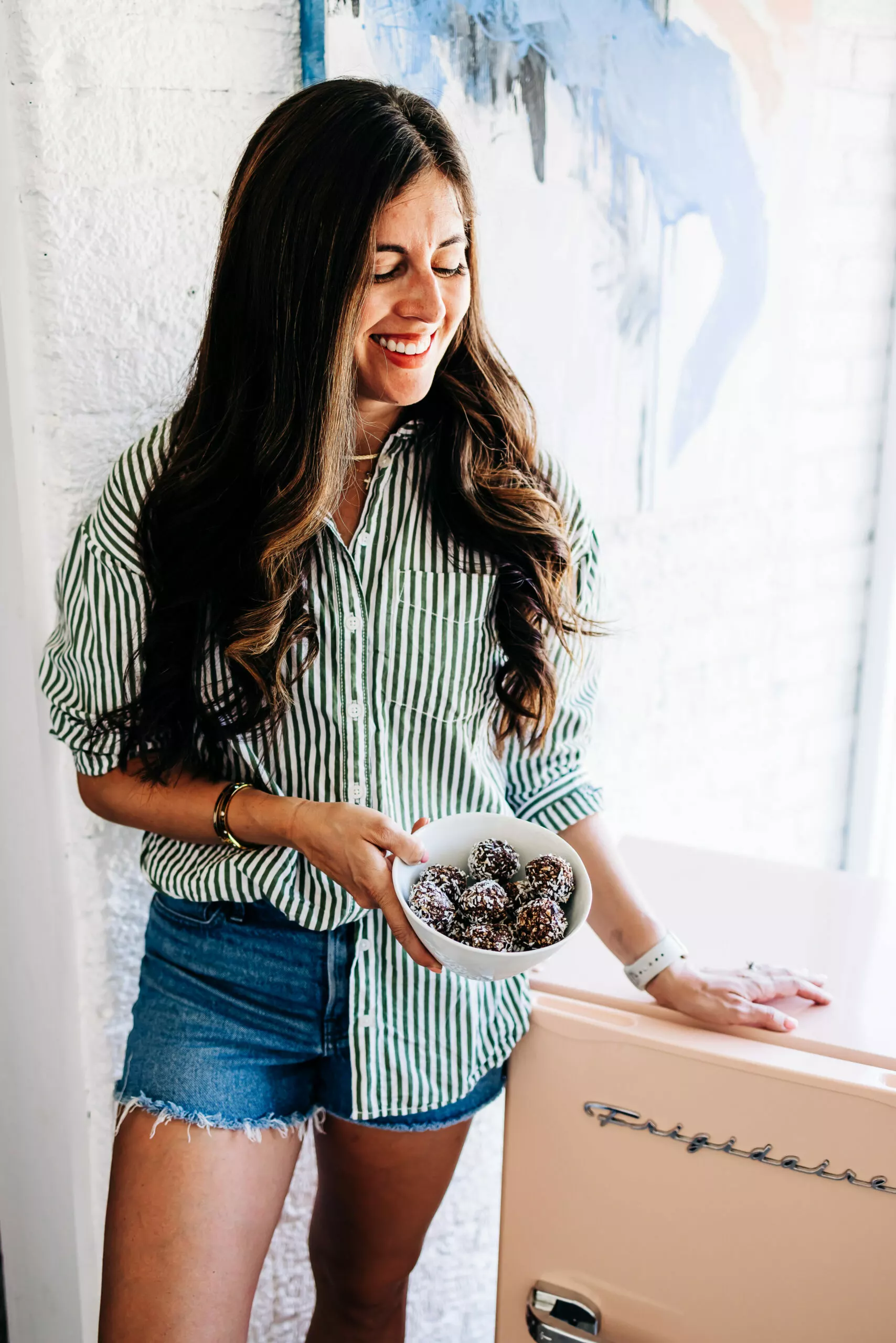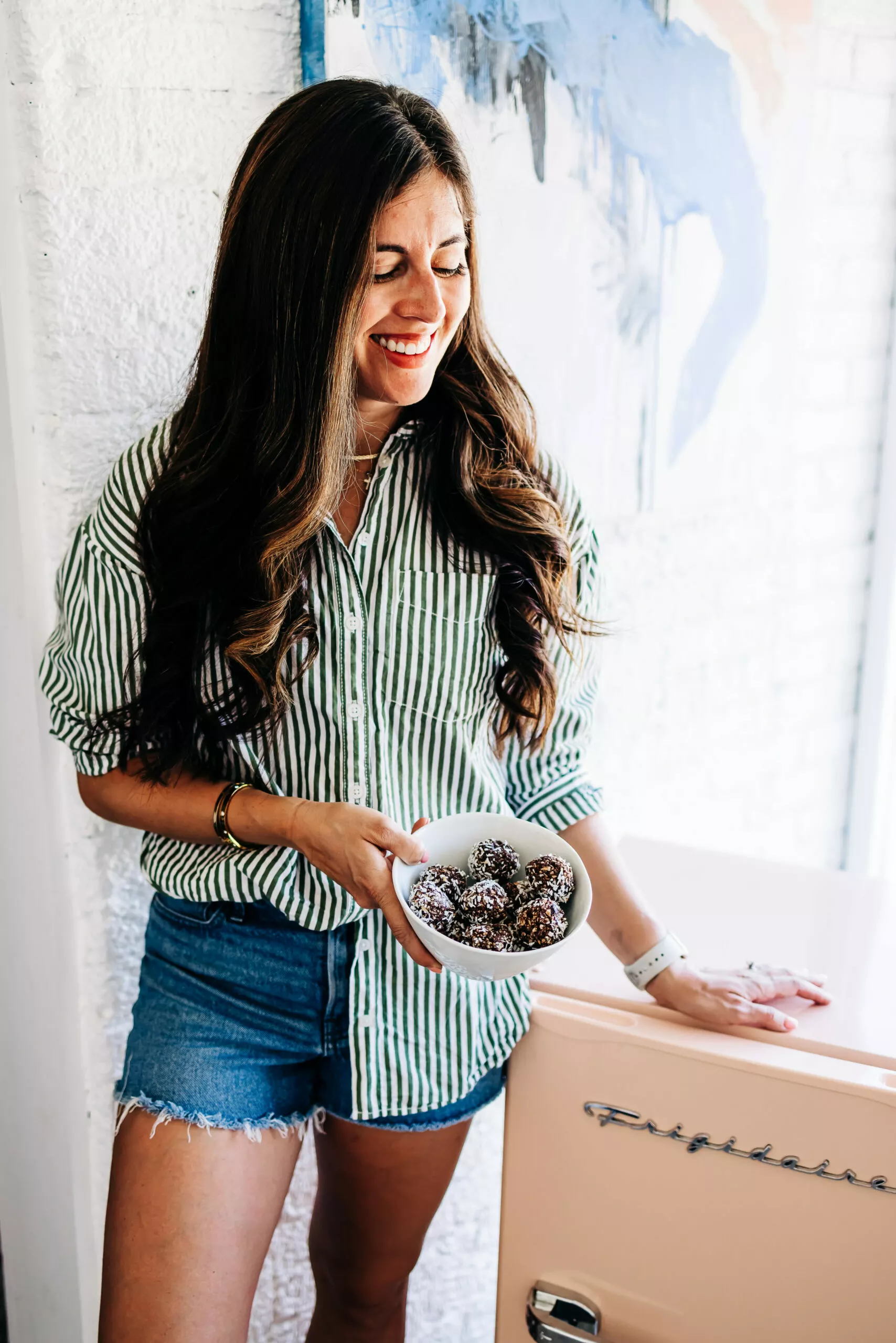 I love that apartments are back *in* right now, but I'm also sad that I got rid of all of mine years ago. I think they are so stylish and cute, and a thousand times more comfortable than heels. These are almost Chanel-esque with the color combination, and only $46.
Shirt dresses are my favorite, mostly because they have stood the test of time. I like to wear this one with Golden Goose sneakers and a high bun.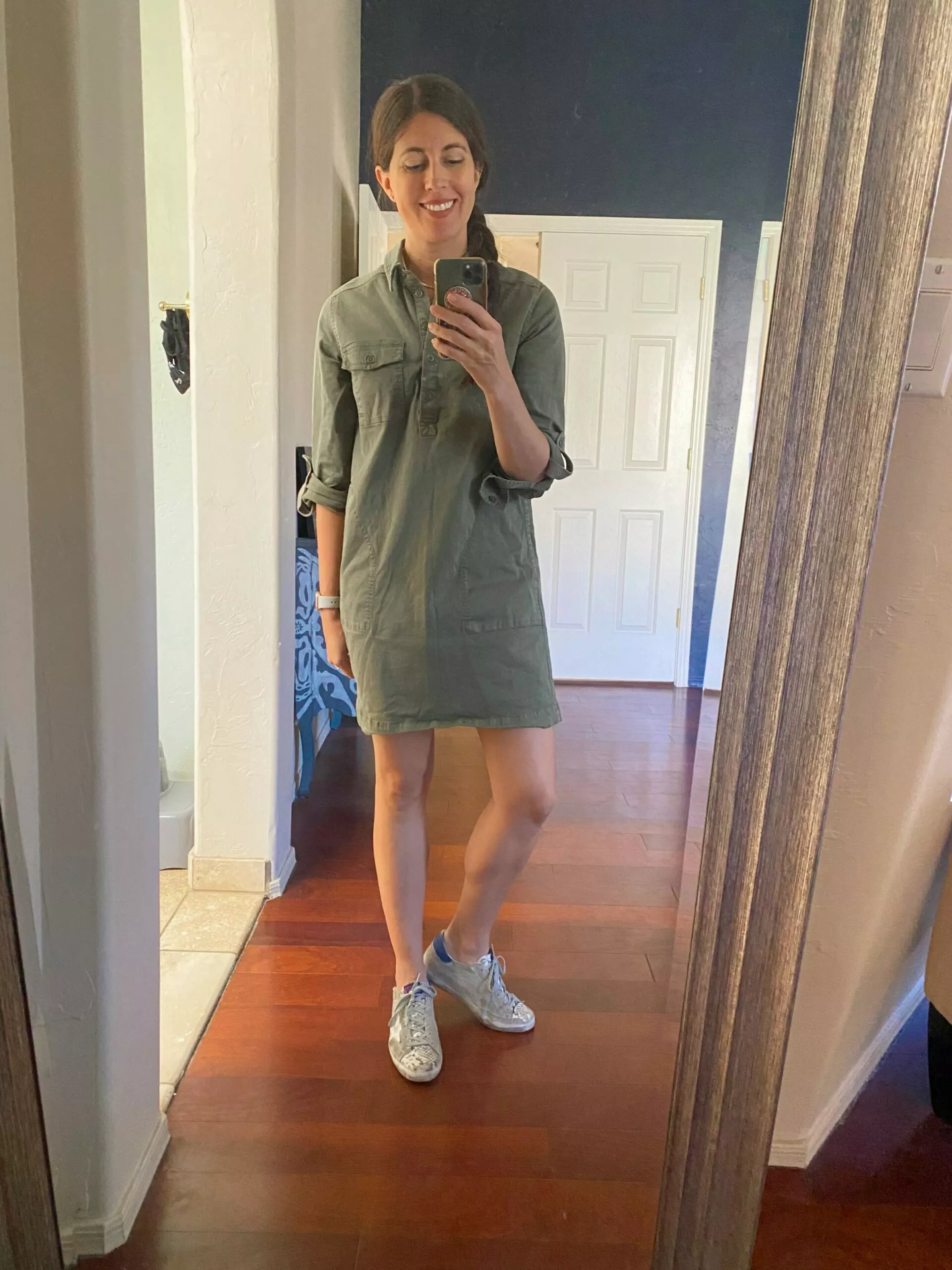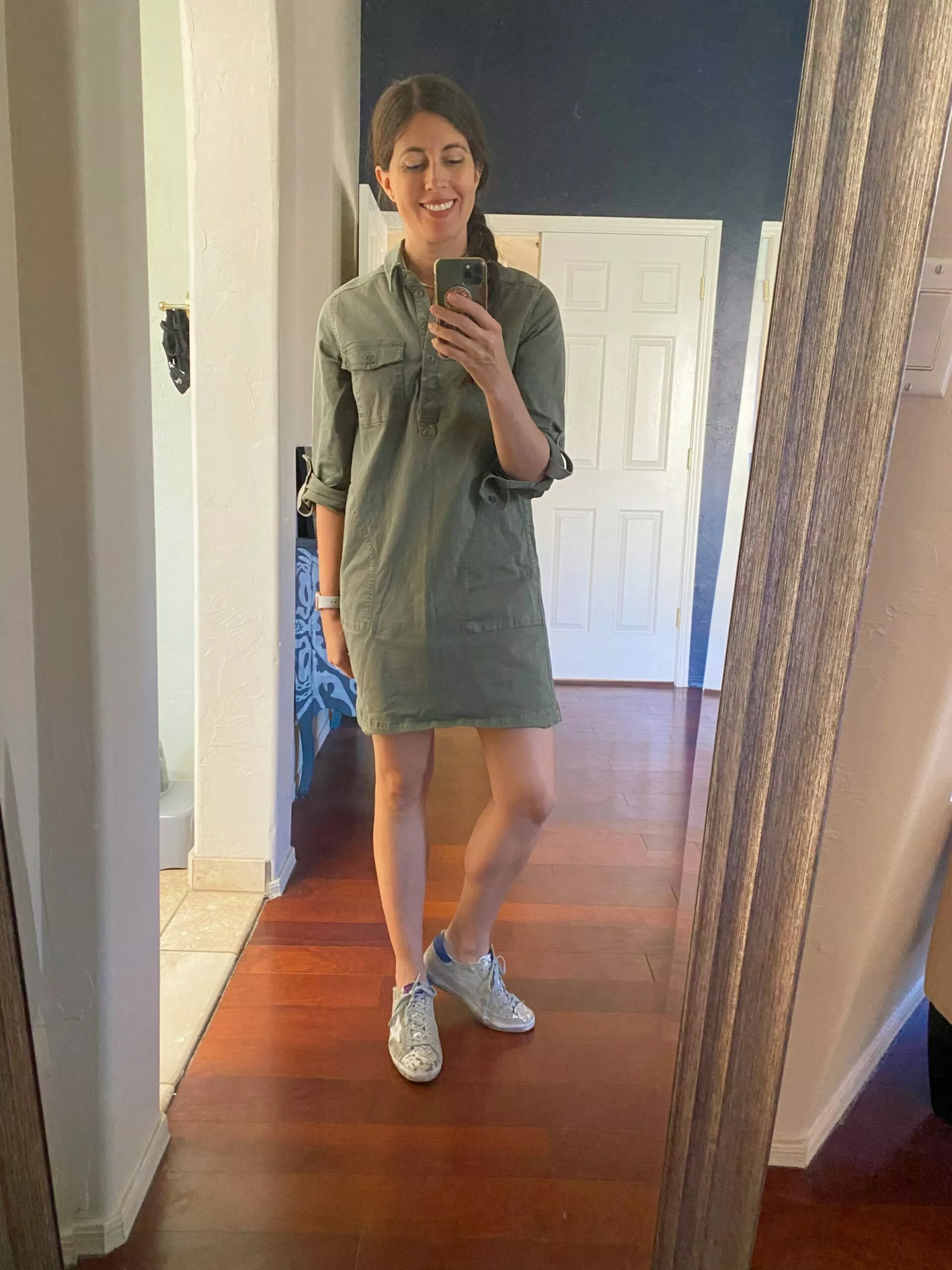 I love everything Rails and I'm happy to still be able to wear it this one with sandals. 😉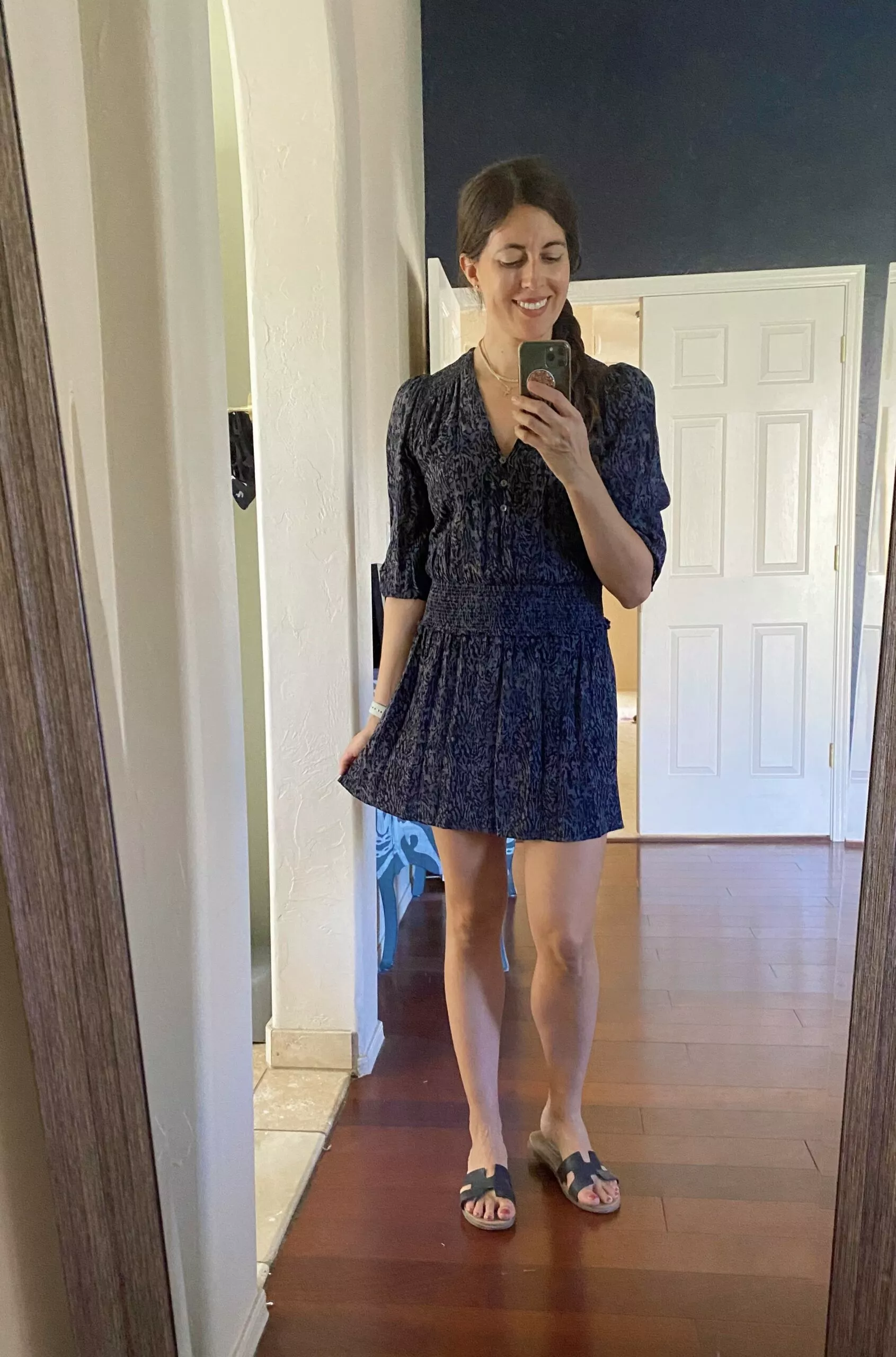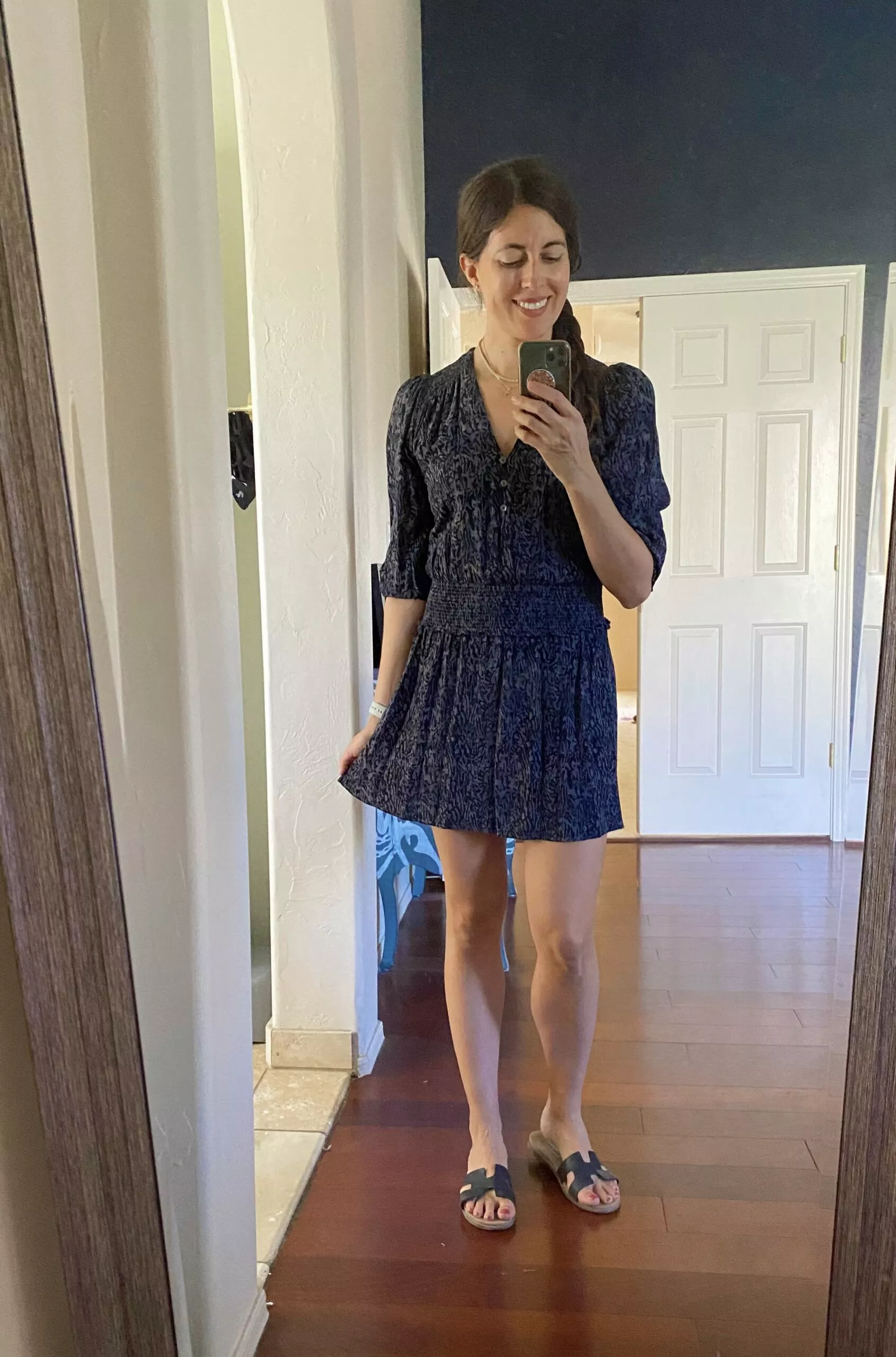 So tell me, folks: any fun shopping finds lately? What did you receive from the Amazon sale?
Also, I'm starting to work on gift guides now, so let me know if there's something you absolutely love that I should add to the "For Her" gift guide!
xo
Gina