Sharing the best of the best from today and tomorrow's Prime Day deals!
Hi friends! How are you doing? I hope you're having a wonderful week so far! The kids are home from school for fall break and while we're in town, I'm really looking forward to some fun adventures. This week we plan to wander the botanical gardens, go on a family hike, and see the new baby sloth at the zoo! We're also going to do a little shopping.
Today is the big Amazon saleand it's the perfect time for vacation! I try to do as much as possible at the start of the year, that's what I say every year, but I'm determined. I used to love the frenetic energy of last minute shopping – it excited me, lol – but not anymore. It's too stressful. This year I'm trying to set myself up for success and get through our list, so I can relax with a little cup of hot chocolate and watch Christmas movies without the shopping list on my mind.
If you're shopping early for family, friends, or yourself, I've scoured all the sales ahead of time to share the best things with you!! I hope you find some good ideas here and I would love to know what you are looking for and what you have found. It's also a great time to stock up on home essentials, appliances and beauty deals. Everything is listed below!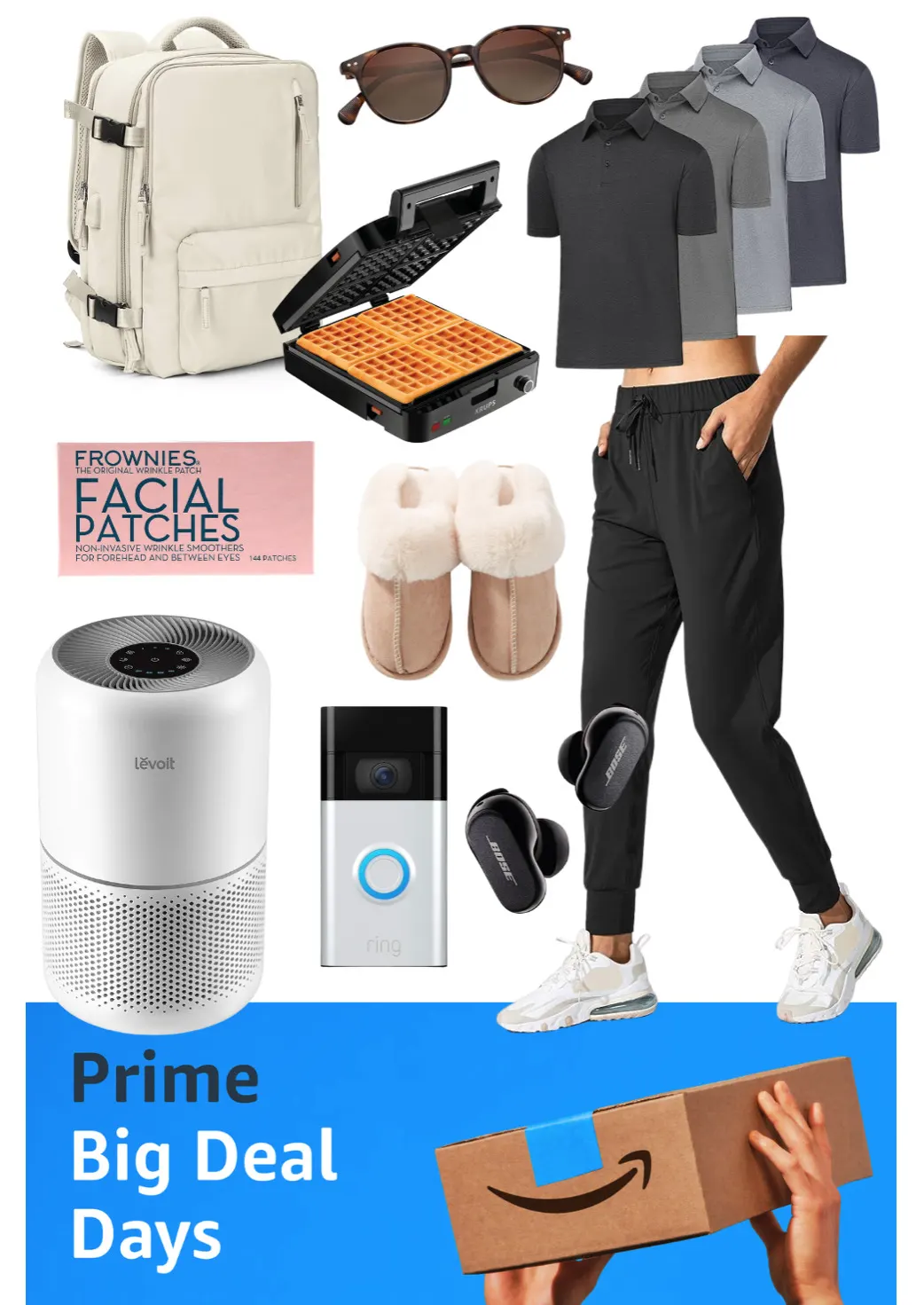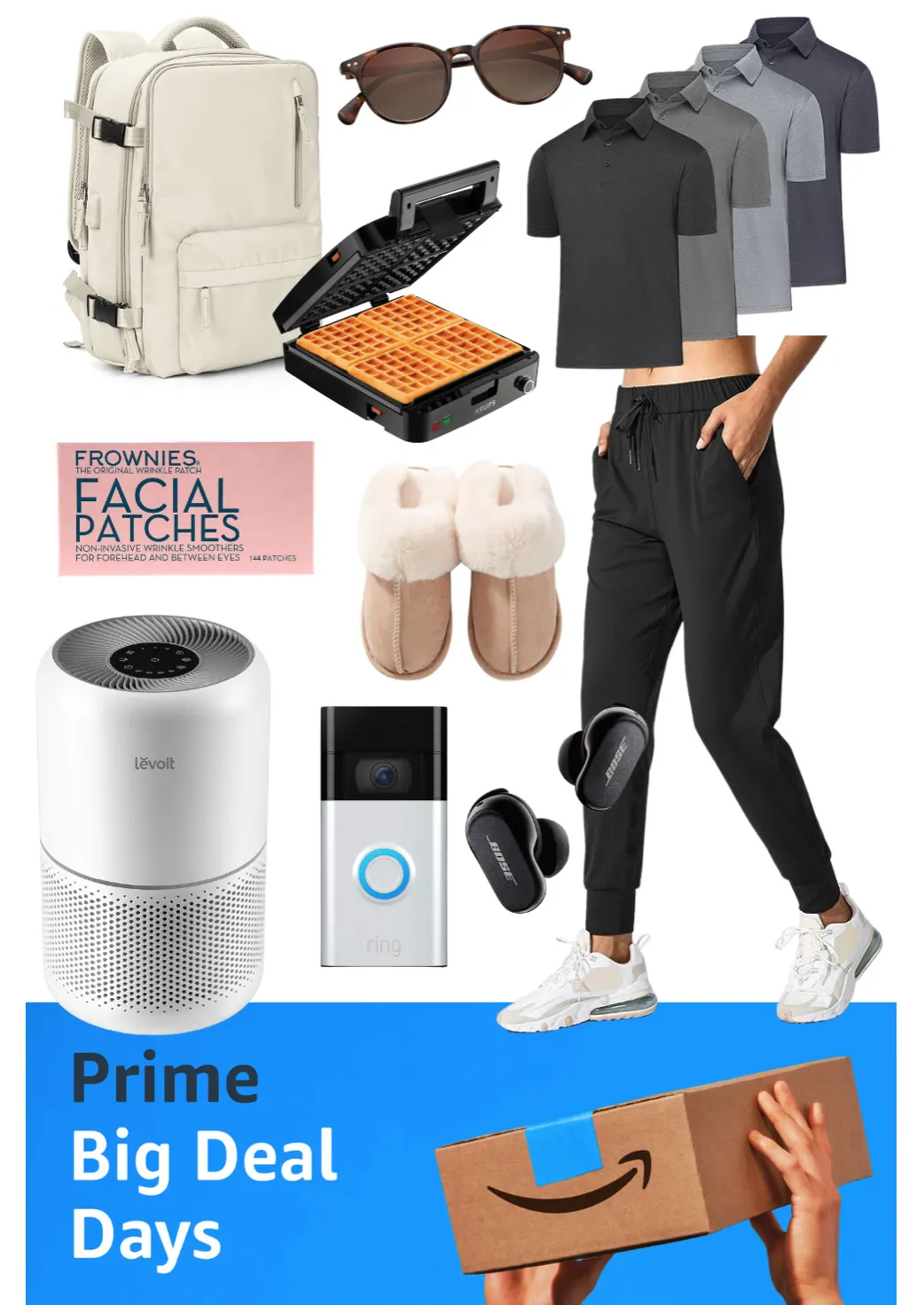 *Affiliate links are included below, which do not impact the purchase price. They allow me to earn a small commission that I use to run the blog! Many thanks to those of you who purchase my links and support the blog in this way.
Big Deals Day

For her:
This long sports bra. I have a few of these and they are very similar to the Align tanks.
One of my favorite sets of all time.
These waterproof Chelsea boots are so cute and they have amazing reviews.
I have a few these pajamas and they are super soft.
This jogger for training or life.
I have this sweater in pink and may need another color.
Unbelievable price on these sunglasses.


For him:
This quarter-zip fleece sweatshirt.
An incredible price on these golf polo shirts.
This short sleeve printed shirt.
The pilot's favorite casual loafer.
These straight cut jogging pants.
Incredible offer on this pack of 7 boxers.


For the House:
Definitely the best time to get a Vitamix! I started using a Vitamix in 2008 and haven't looked back. I use it at least once a day! This is the one we have and love.
We love our Ring devices! Now is the time to reach out to some of you who aren't already using Ring.
Unbelievable price on this air purifier!
I bought my instant pot in 2016 and I've used it almost every day since.
The best portable frother! This makes a fun little Christmas gift.
Organizers and storage under the sink.
I love these glass storage containersespecially if you're trying to ditch plastic.
I have tried many vacuum cleaners over the years and this remains my #1.. It works best and lasts.
I have to get this waffle iron for the crew!
This clothes steamer. I stopped ironing my clothes years ago and will never go back! (But I'm a weirdo who irons our sheets.)


For kids:
This card game makes a great Christmas gift; we love this one.
P has been playing with these magnetic tiles for YEARS. They are a huge hit with toddlers and preschoolers.
Another fun game for preschoolers and up.


Beauty offers and viral products:
Slicer, dice cutter, chopper, spiralizer
This set of TikTok heatless hair curls.
The frowns! You know I'm obsessed with this.
Happy shopping friends!
XOXO
Gina