Hello! Happy Friday! How was the week? I'm grateful it's short. I'm already ready for the weekend. We went back to school, danced and got to see Nate Bargatze last night. SO hilarious and good.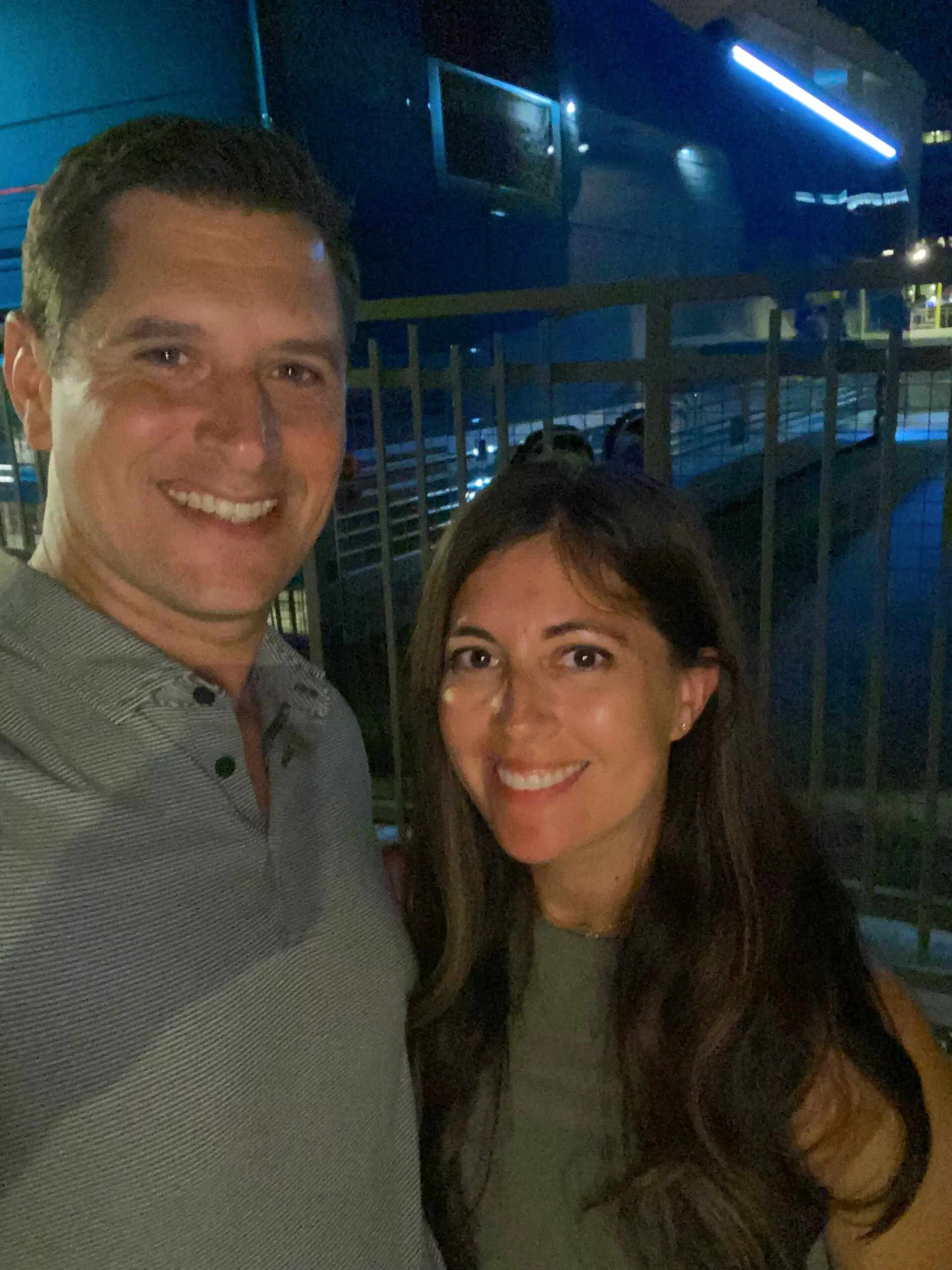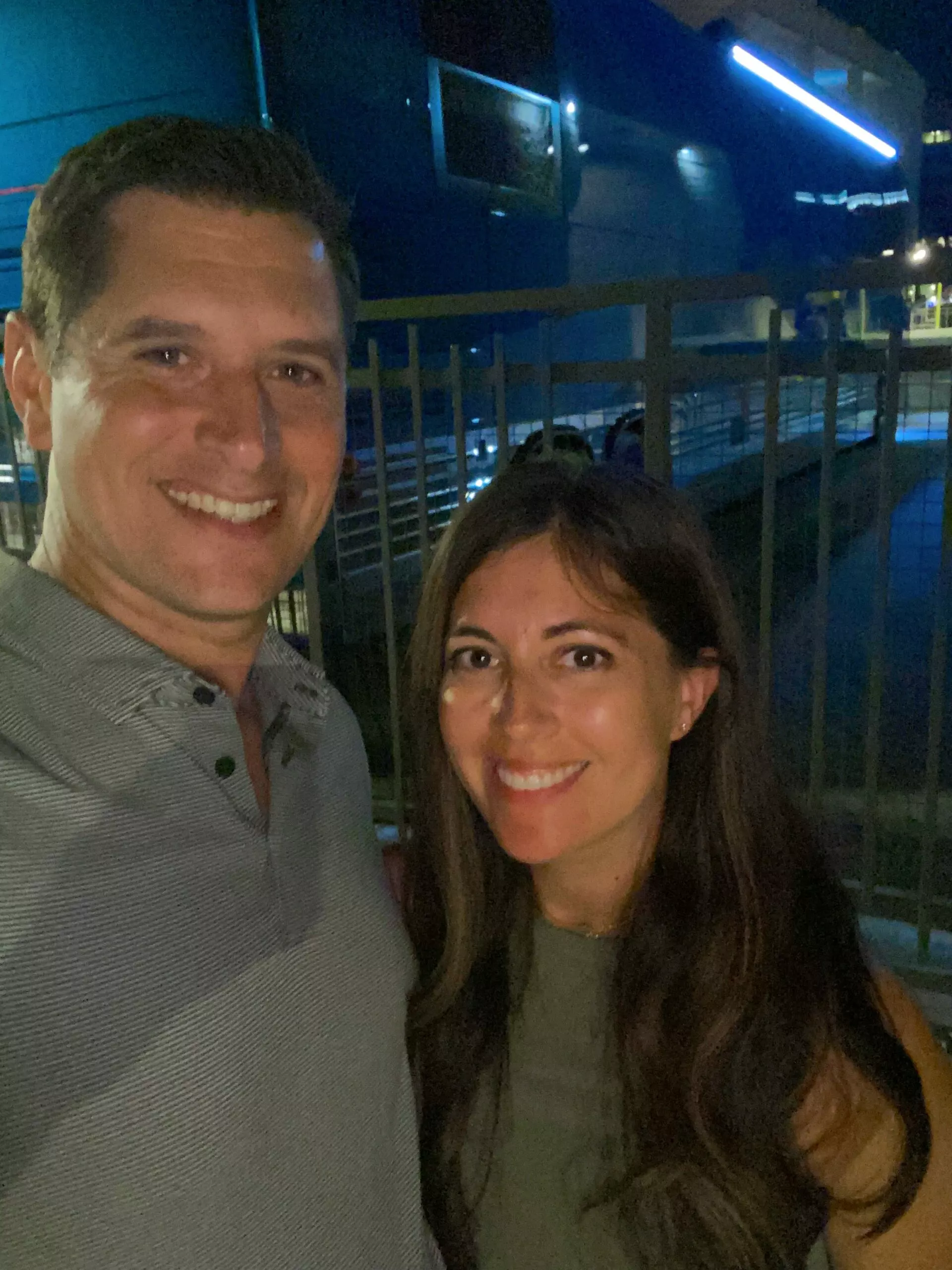 This weekend will be about cleaning up the aftermath of San Diego, and I'm looking forward to a few low-key days. We also start our community detox on Monday! It's not too late to participate. You can collect your kit here (7, 14 or 21 days, use FITNESSISTA10) and join our Facebook group here. Many of us go through longer detoxes, so there will always be friends pitching in whenever you get your kit.
San Diego Recap + Friday Favorites
San Diego was the BEST. We spent four days in one of our favorite places and experienced some new adventures too. We discovered LEGOLAND for the first time, took the girls paddle boarding and kayaking (twice because they loved it so much!) and found out P wasn't a fan of Melting Pot lol.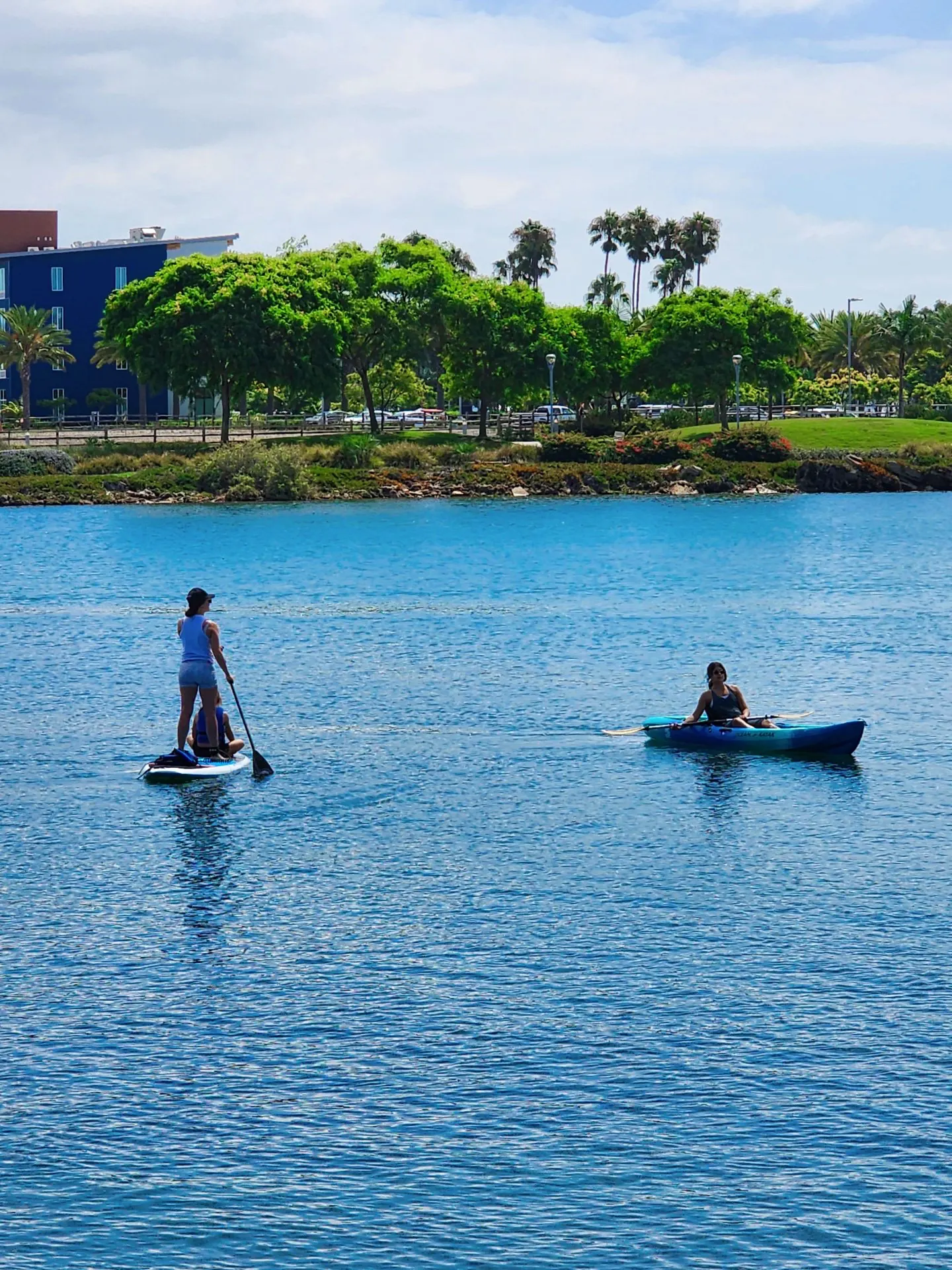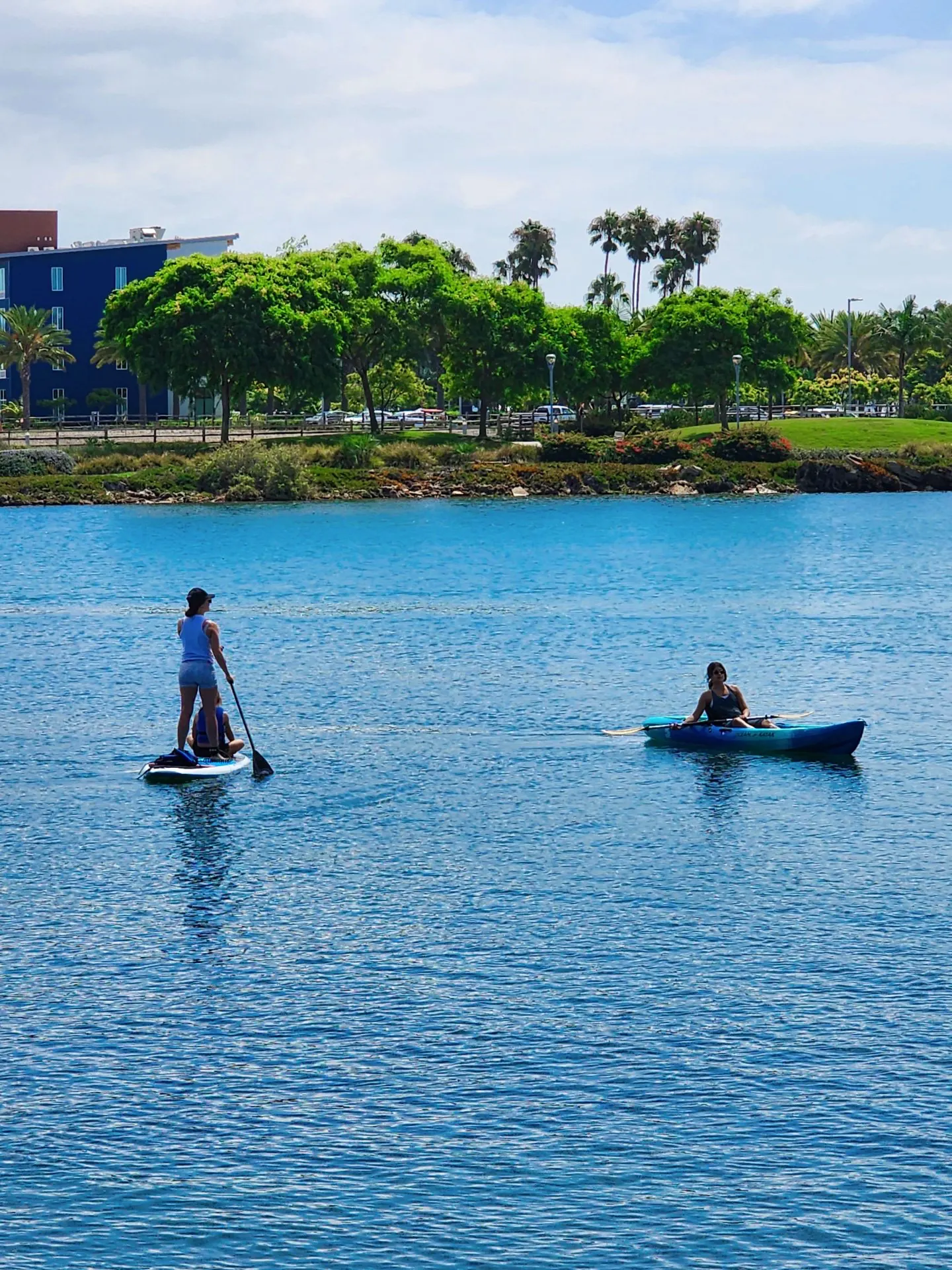 We arrived Friday afternoon and decided to spend the afternoon shopping at UTC, then had dinner at Seasons 52. We haven't been there in years – I'm still hoping Tucson will have some A ! – and it lived up to the good memories. Of course, the girls loved the mini desserts.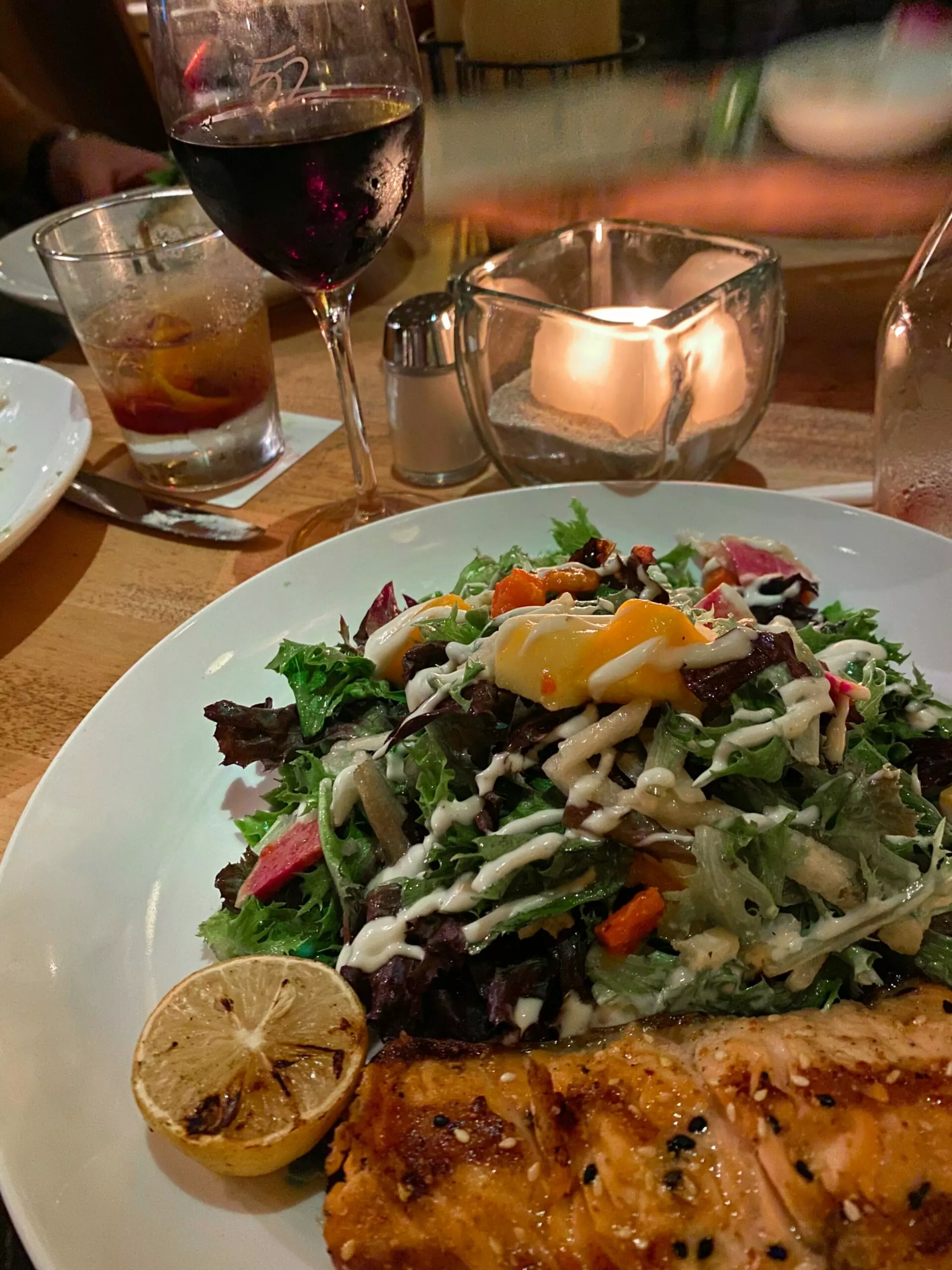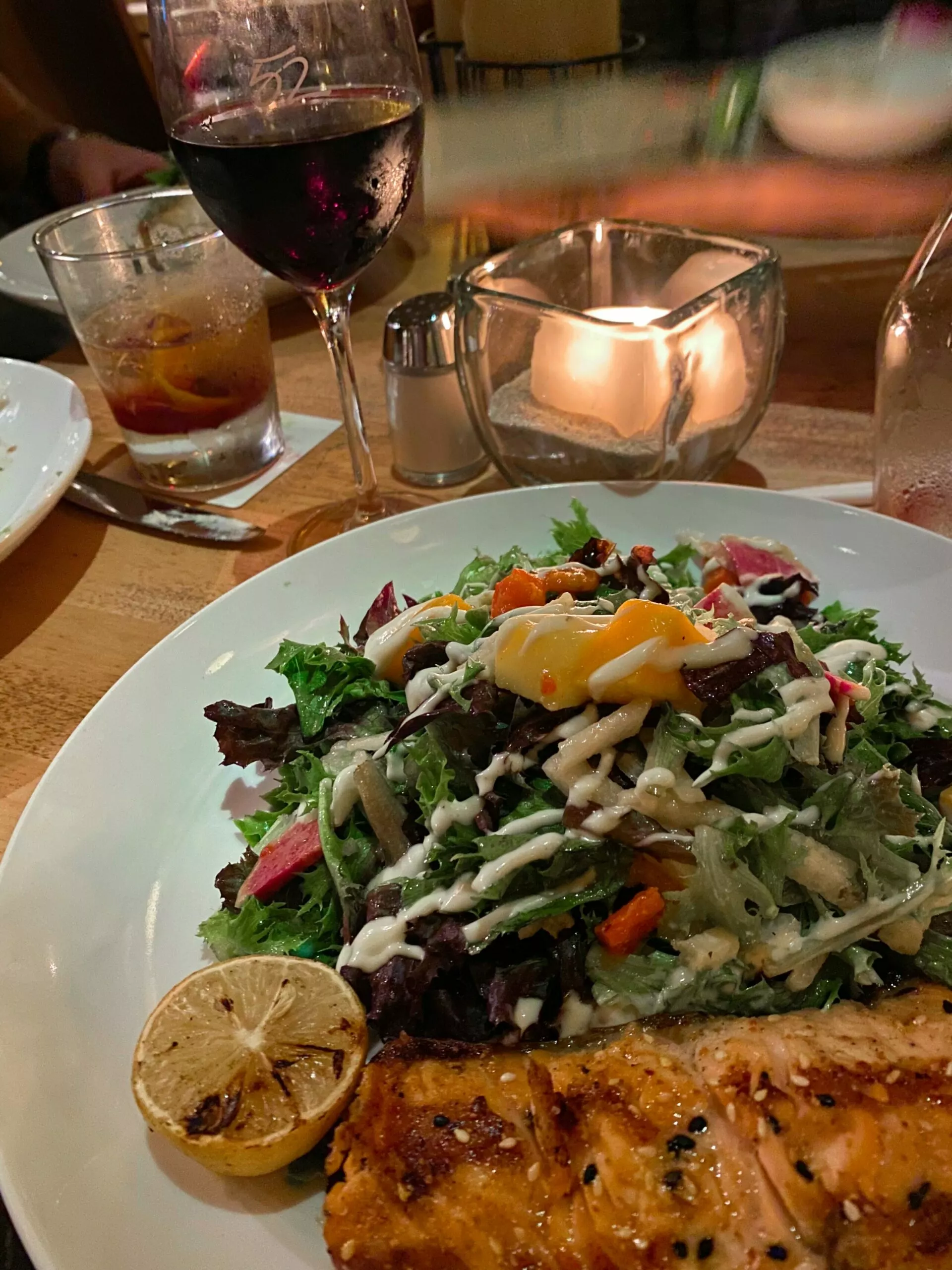 We called him earlier that night and the next day we woke up and it was raining. It rarely rains in San Diego, despite June Gloom and May Grey, and after being in the blistering heat of Tucson, it was quite pleasant.
I took a Lagree course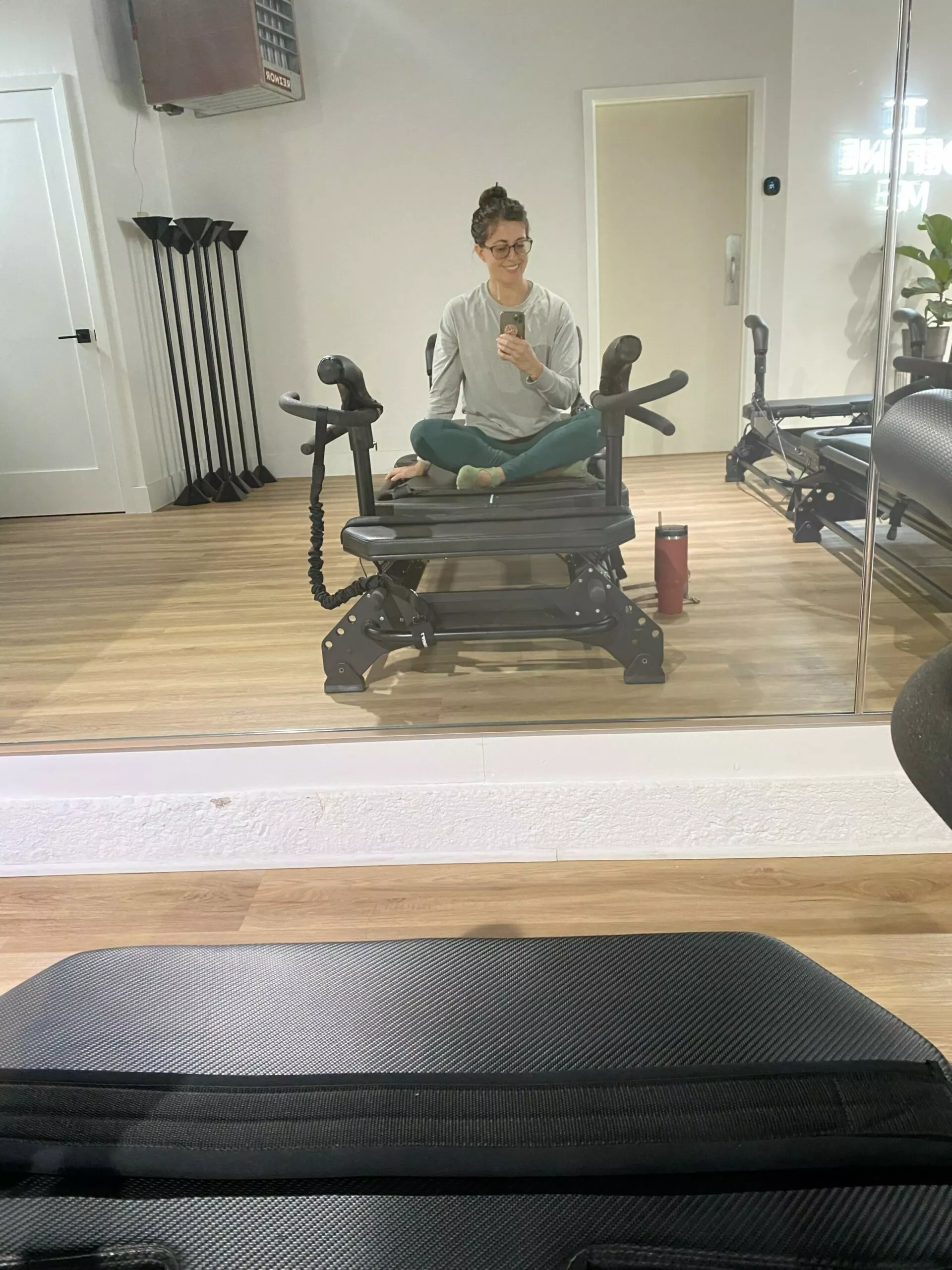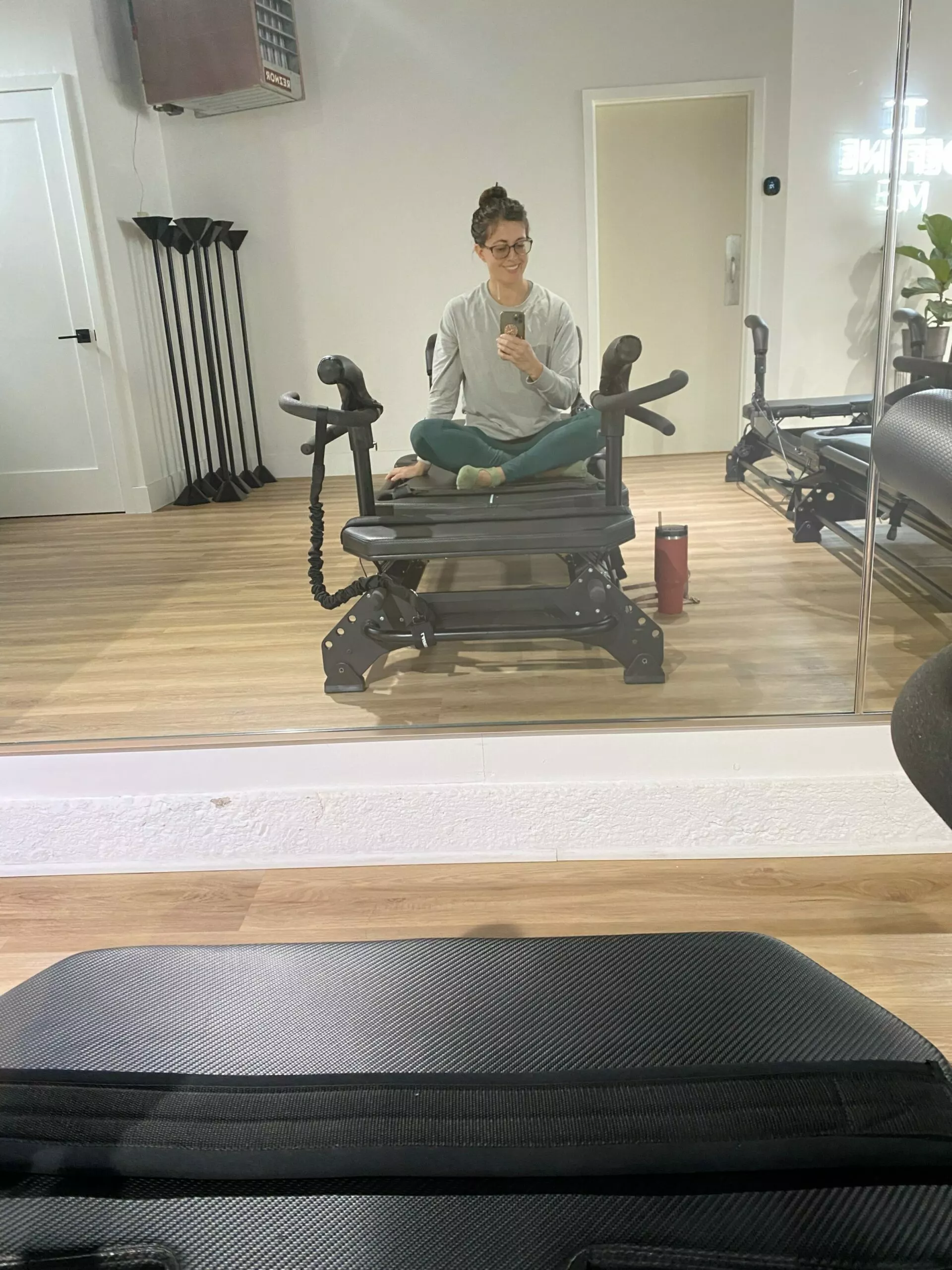 while the crew caught Better Buzz for all of us,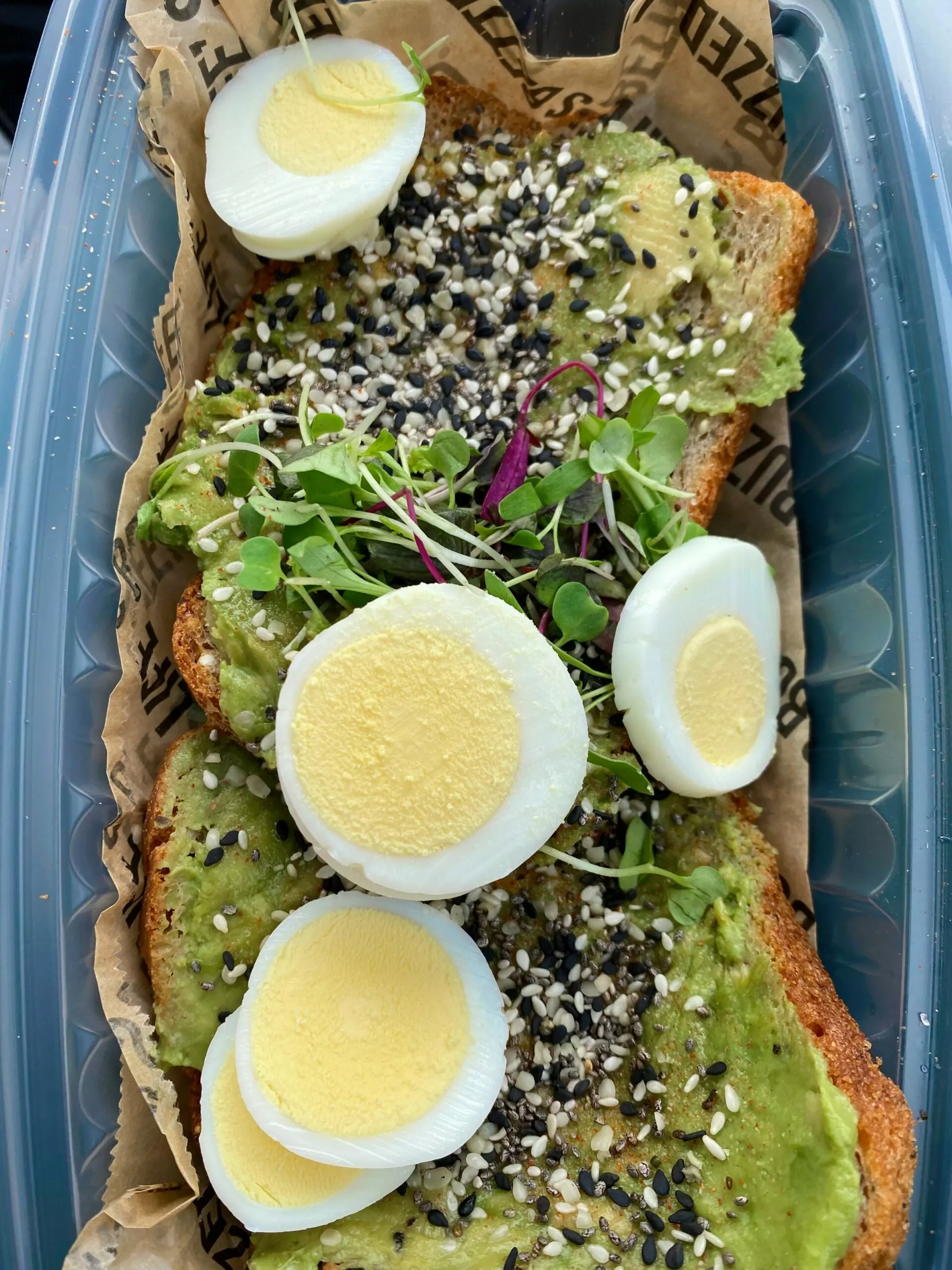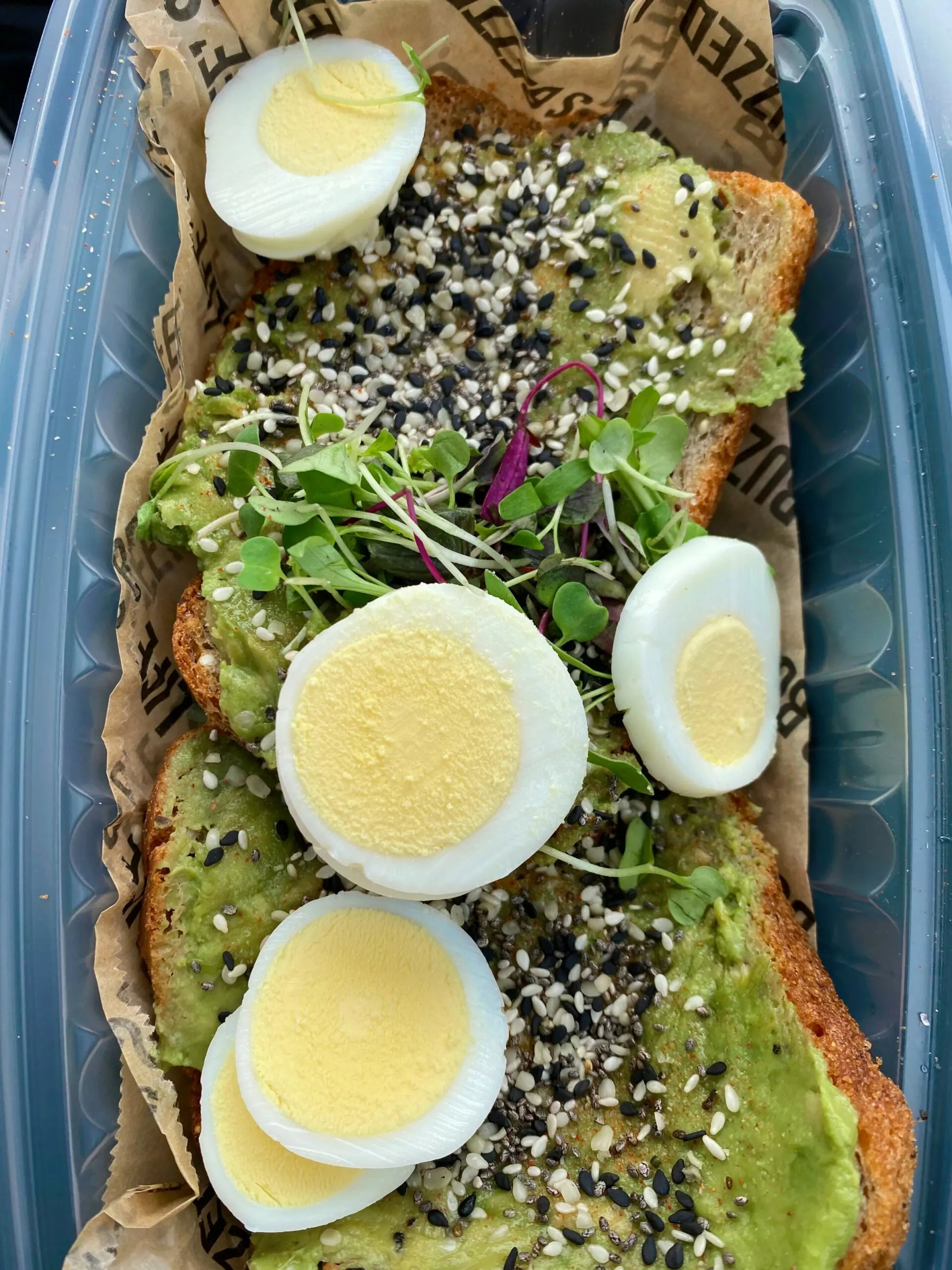 then we went paddleboarding and kayaking as the sun came up. P sat at the front of my board and Liv used her own kayak! We stayed on the ocean for an hour and saw jellyfish, jumping fish and two stingrays. It was wild!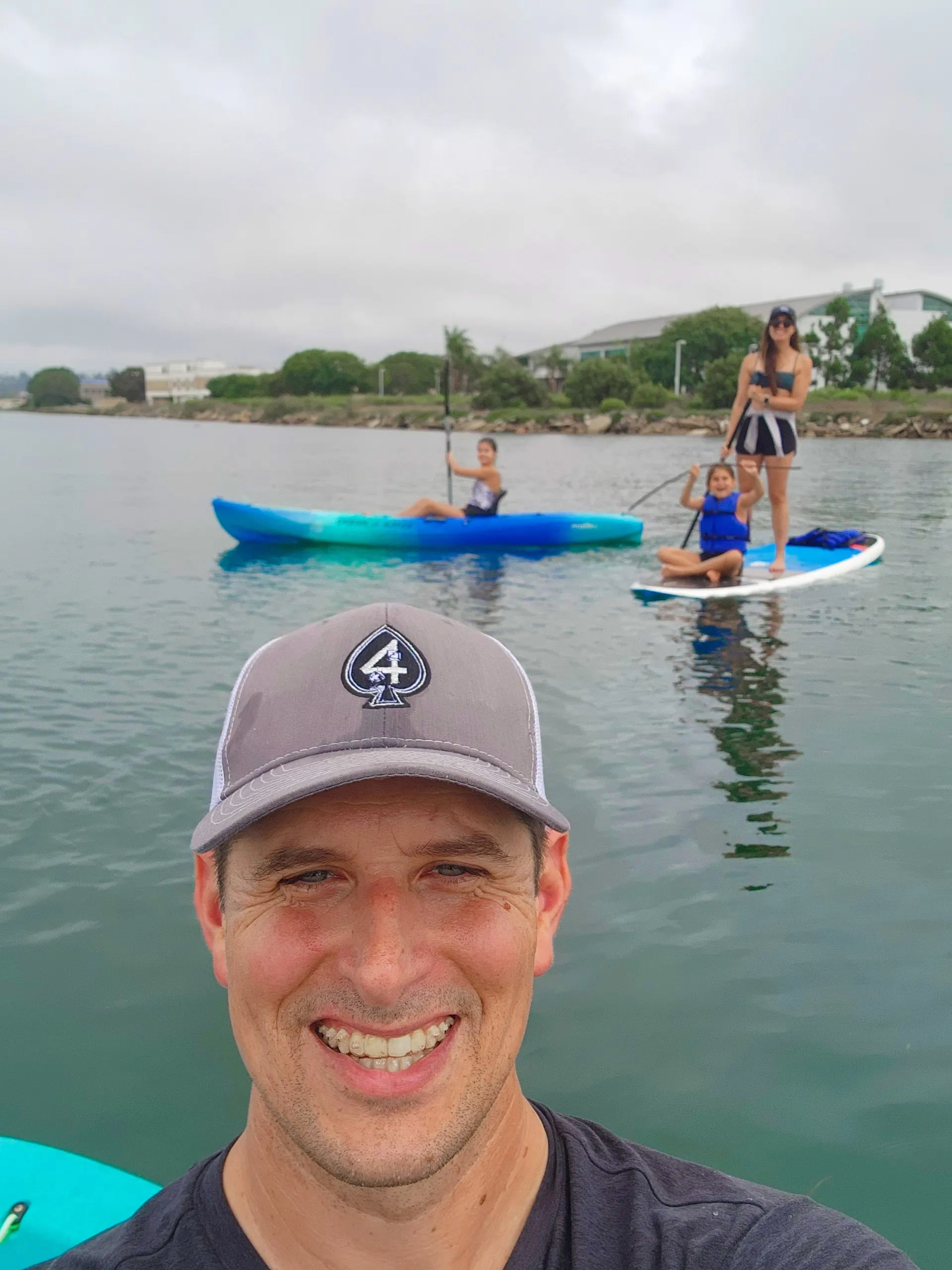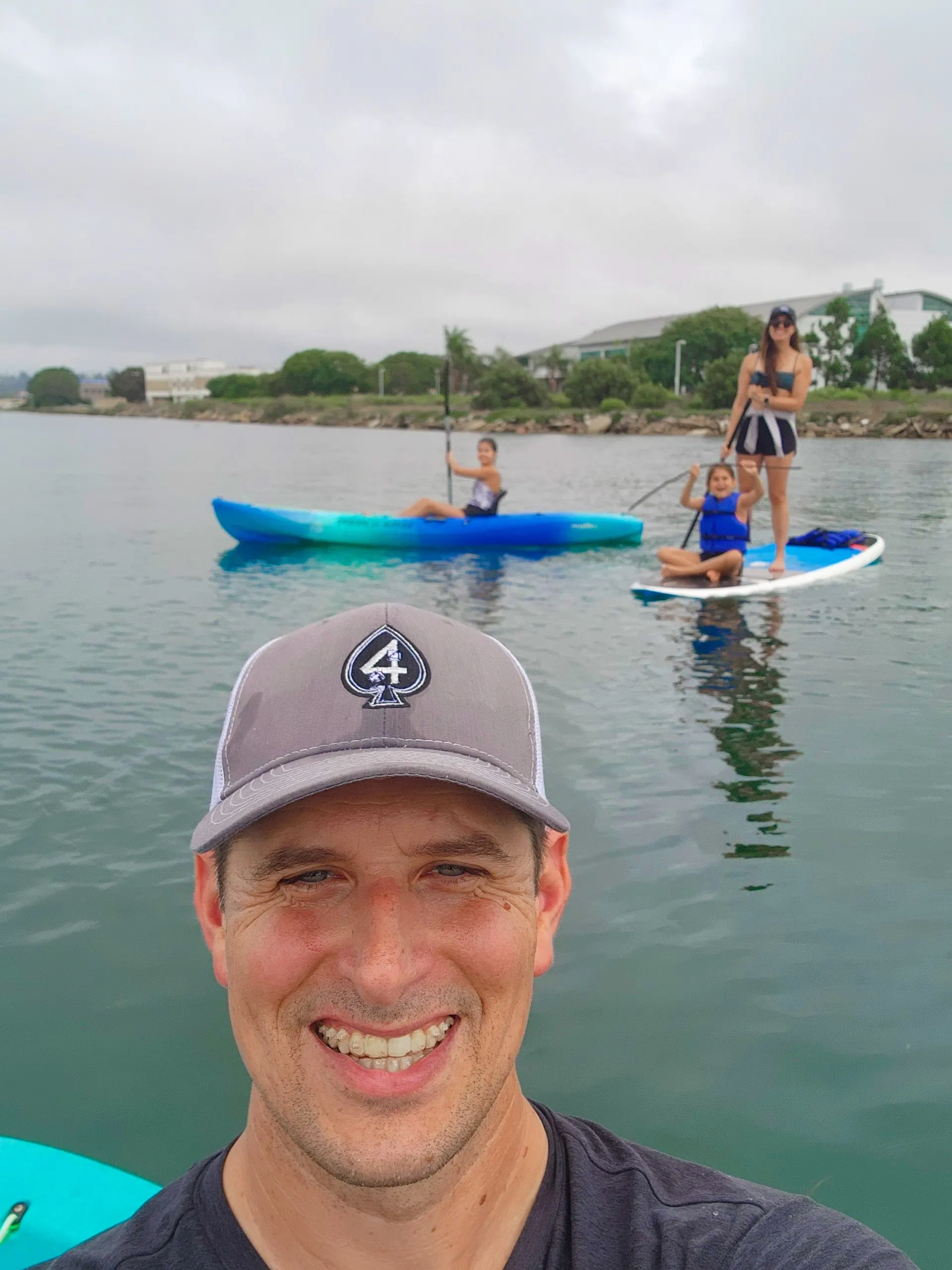 (Swimsuit top And stockings are here)
After paddleboarding, we went to Pacific Beach for the rest of the afternoon to swim and play in the waves. It's funny because when we lived in San Diego, we avoided the beaches on holiday weekends because they were too crowded. Now we don't care about it at all. We're just happy to be here. 😉
Lunch consisted of acai bowls in watermelons, salads and coffee,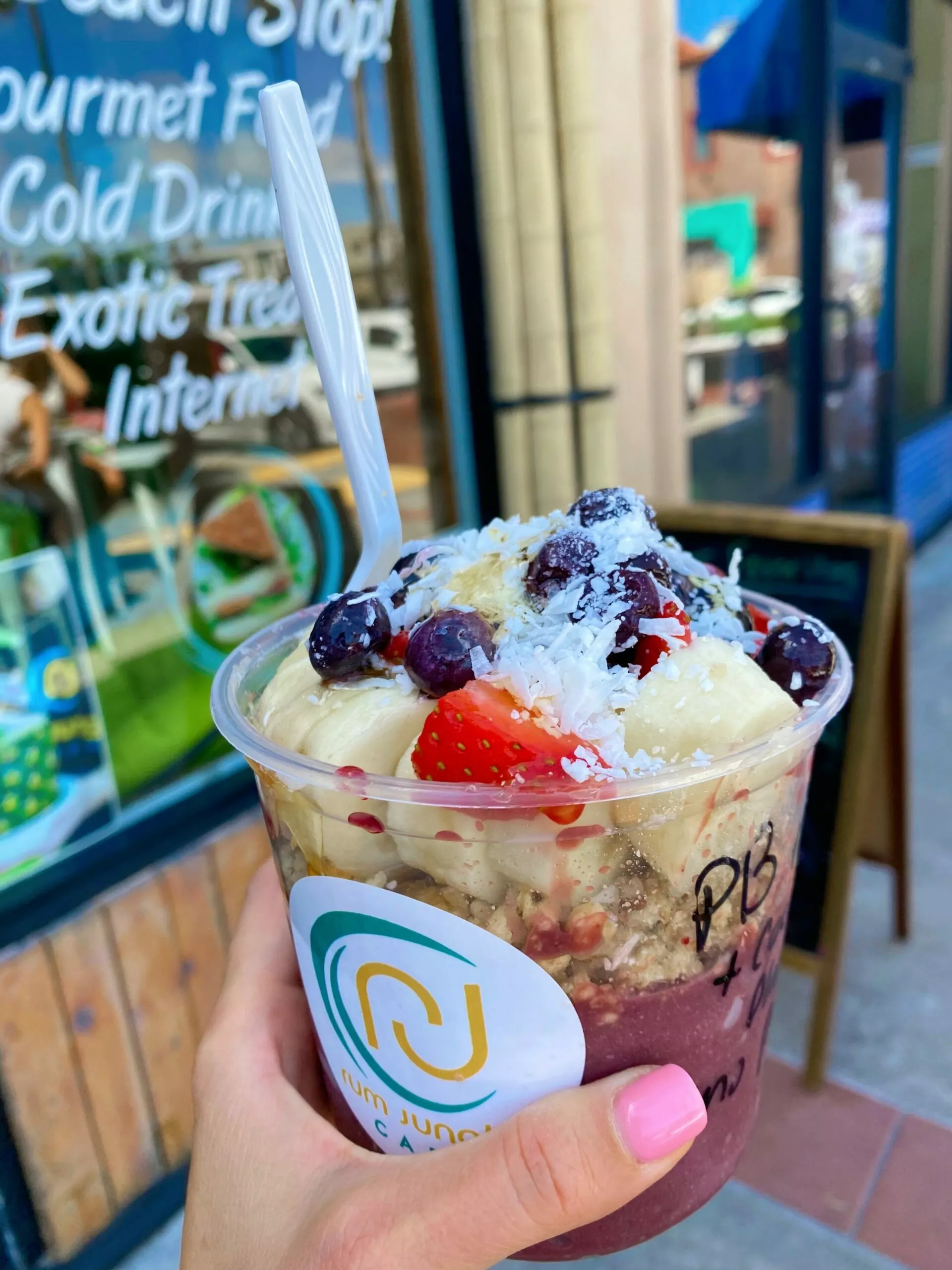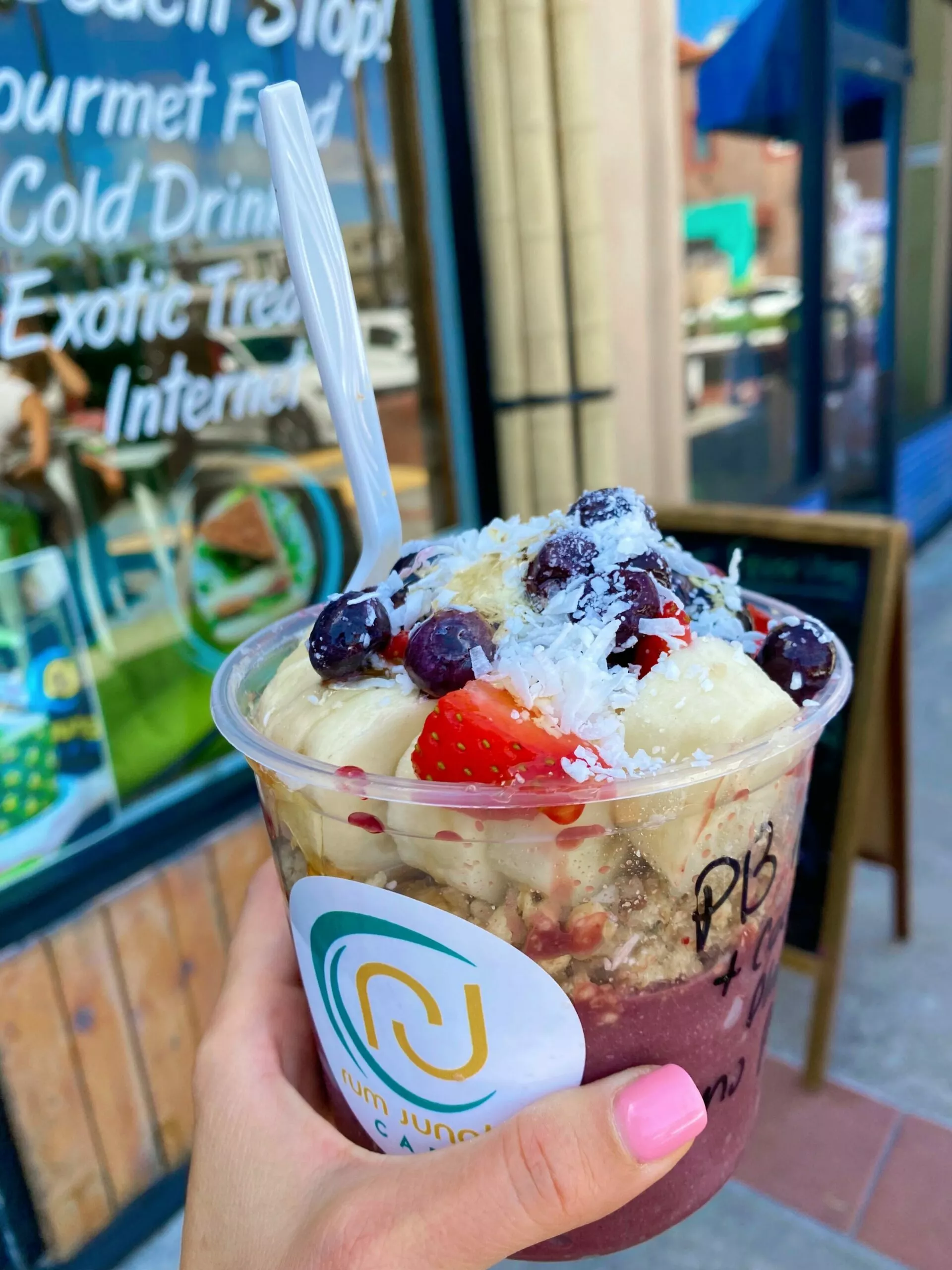 and dinner was at the Melting Pot. We wandered around Gaslamp and since we didn't have a dinner reservation, Melting Pot seemed like a fun novelty option. Liv ended up loving it, and P was NOT into it. She thought, "Why the hell do I have to cook my own food…is this a restaurant?"
This particular meal wasn't my favorite either. The experience lasted way too long (and the kids were tired by the end of the day) and the food wasn't as good as in the past. We loved it back then, but now we don't like poaching meat in a lukewarm pot lol. I would go back just for dessert, but everything else was good.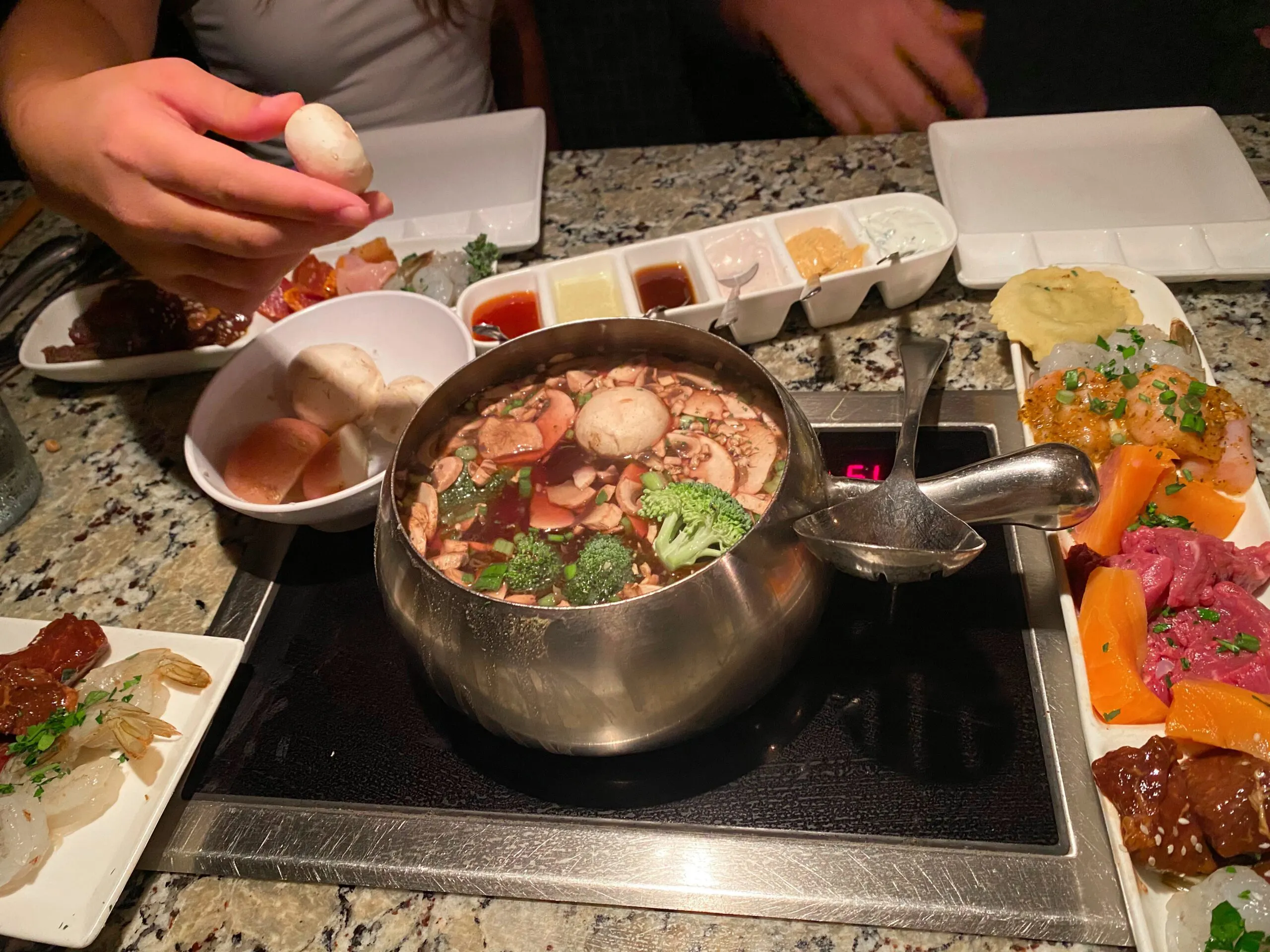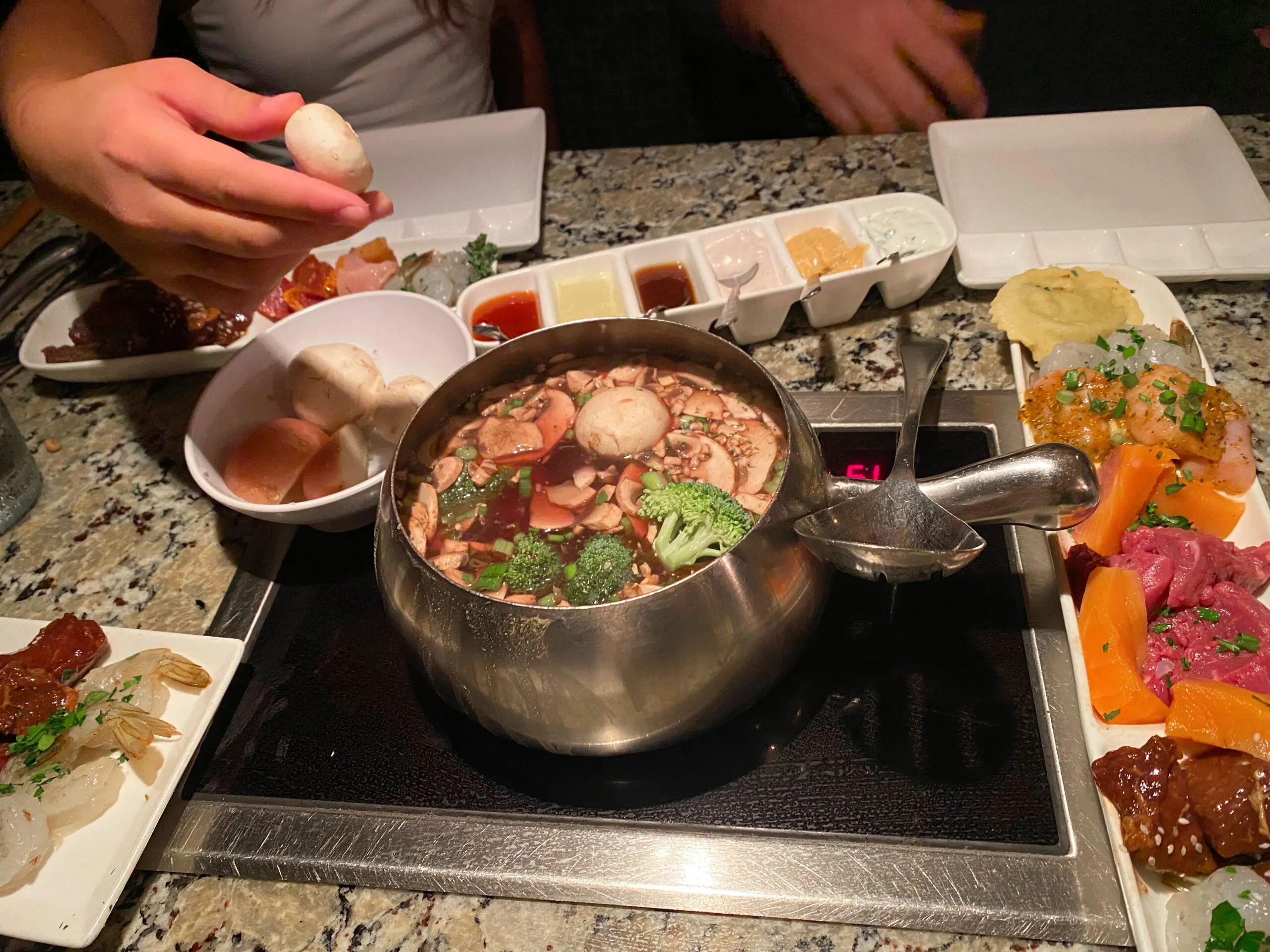 Sunday, we had breakfast on the road: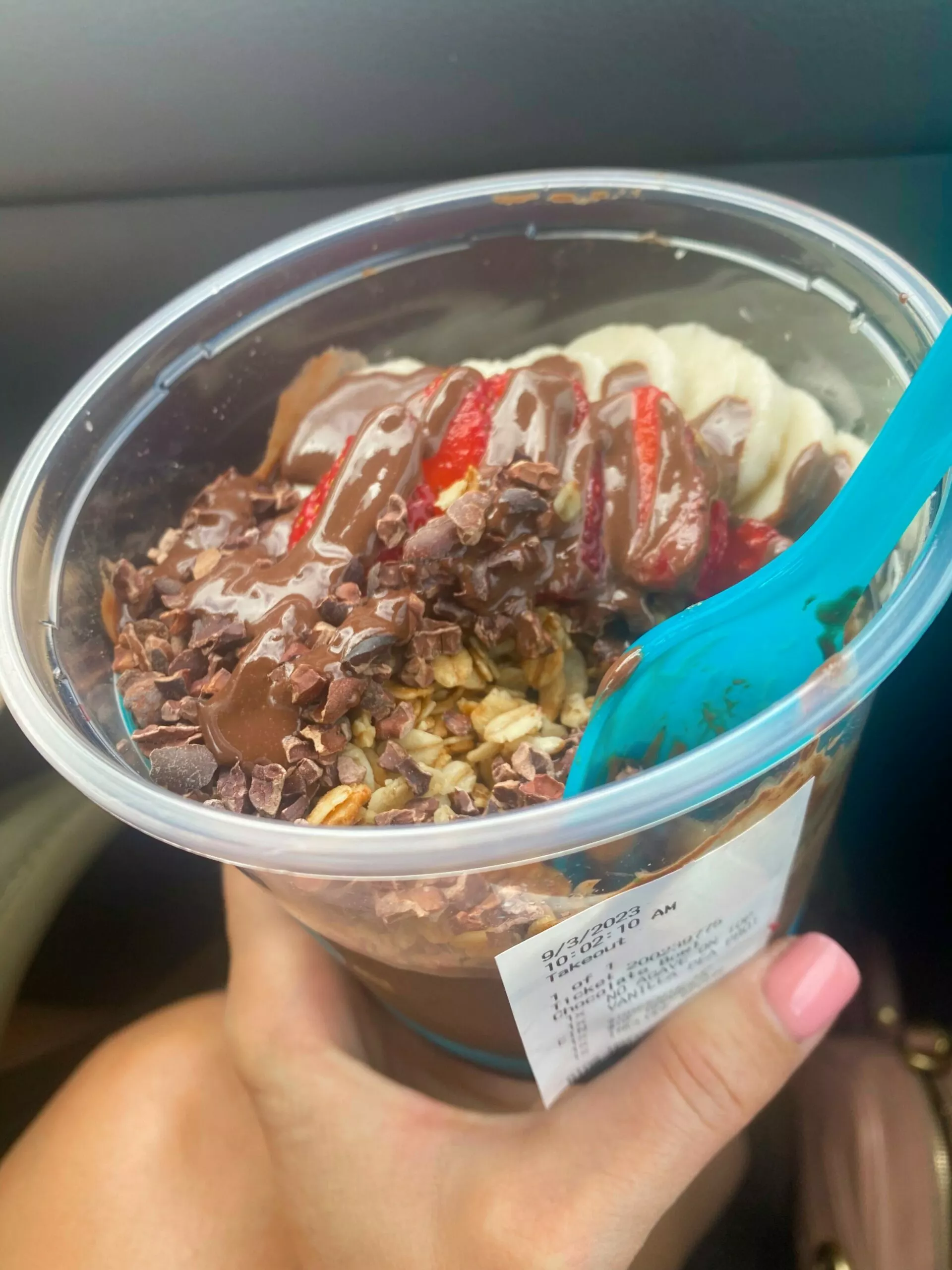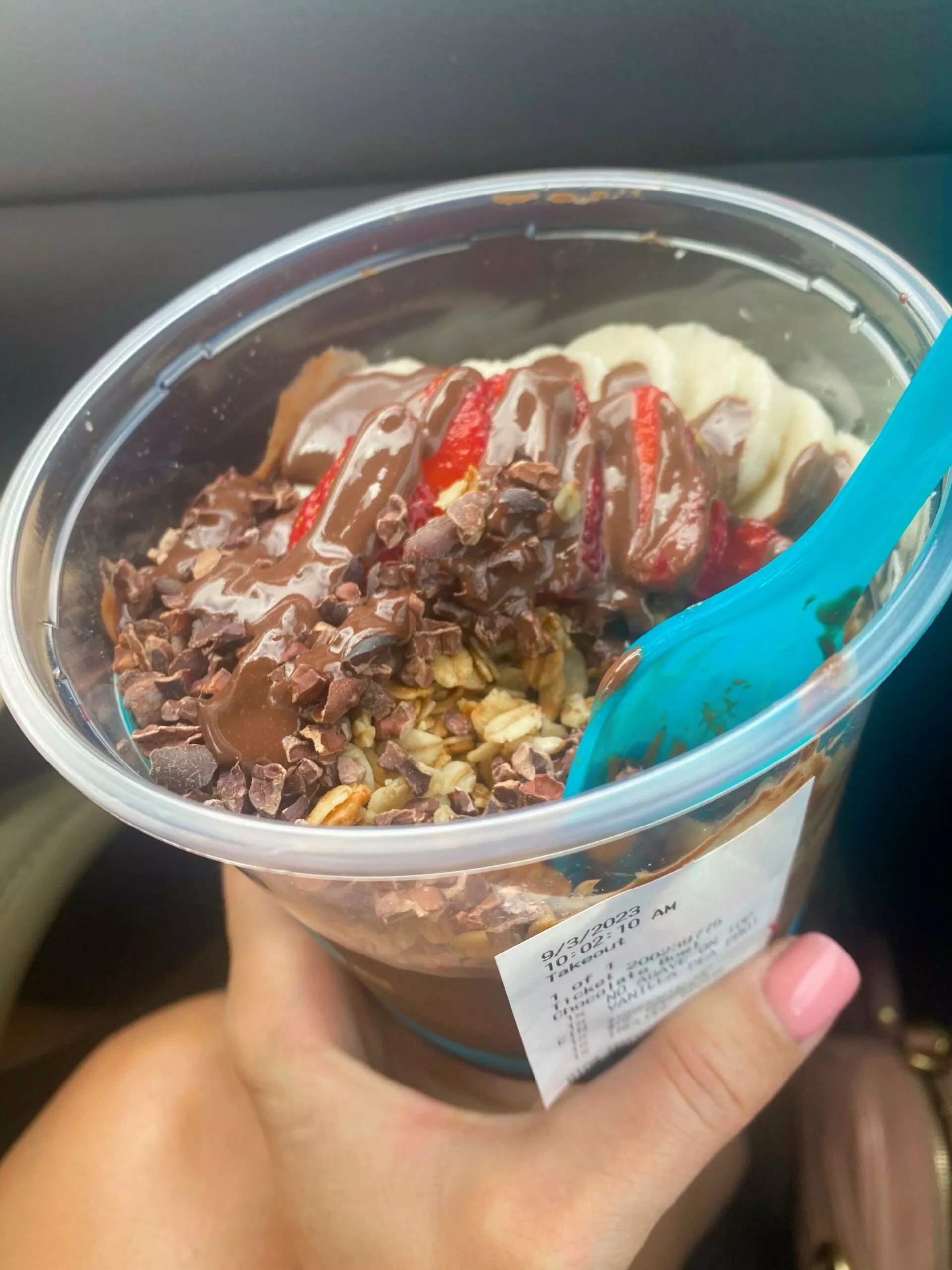 (Nekter's acai chocolate bowl is LIFE)
then I spent the day at LEGOLAND.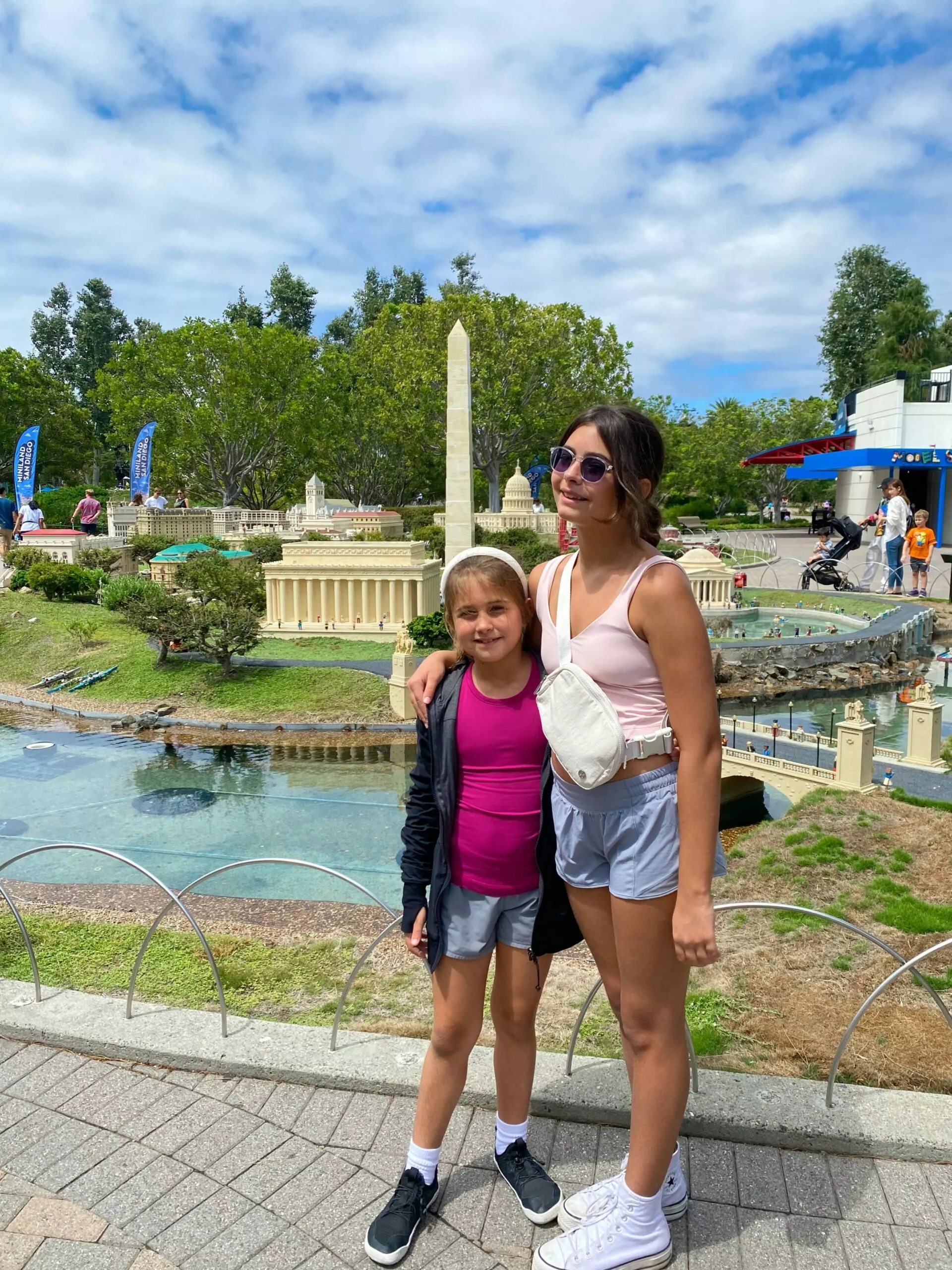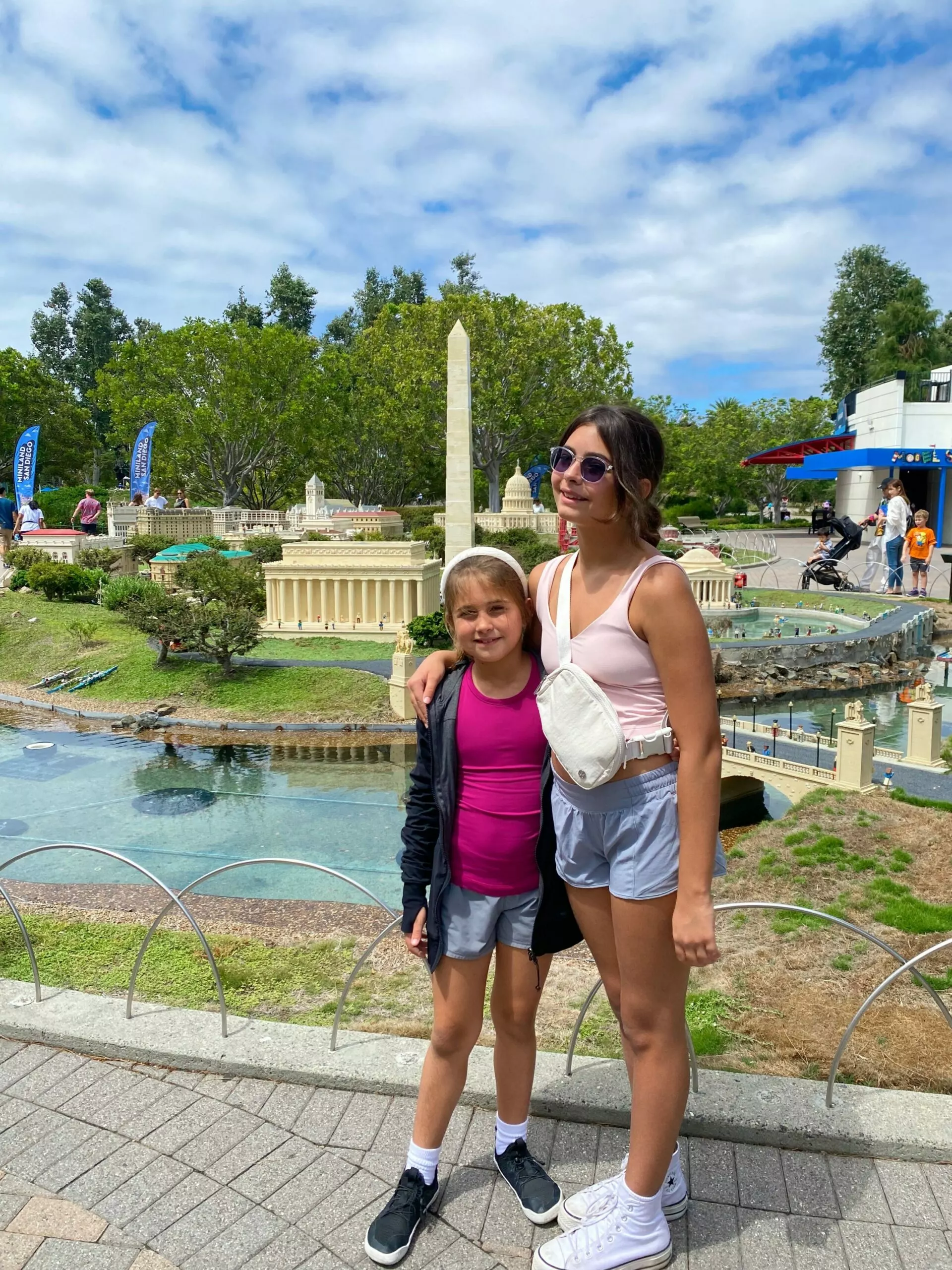 P loves all things Lego, so we wanted to take her before she got too old, as it's definitely aimed at younger kids. We all ended up having fun. The rides were super cute and fun, the food was surprisingly great, and we were all blown away by the amazing Lego sculptures and mini cities.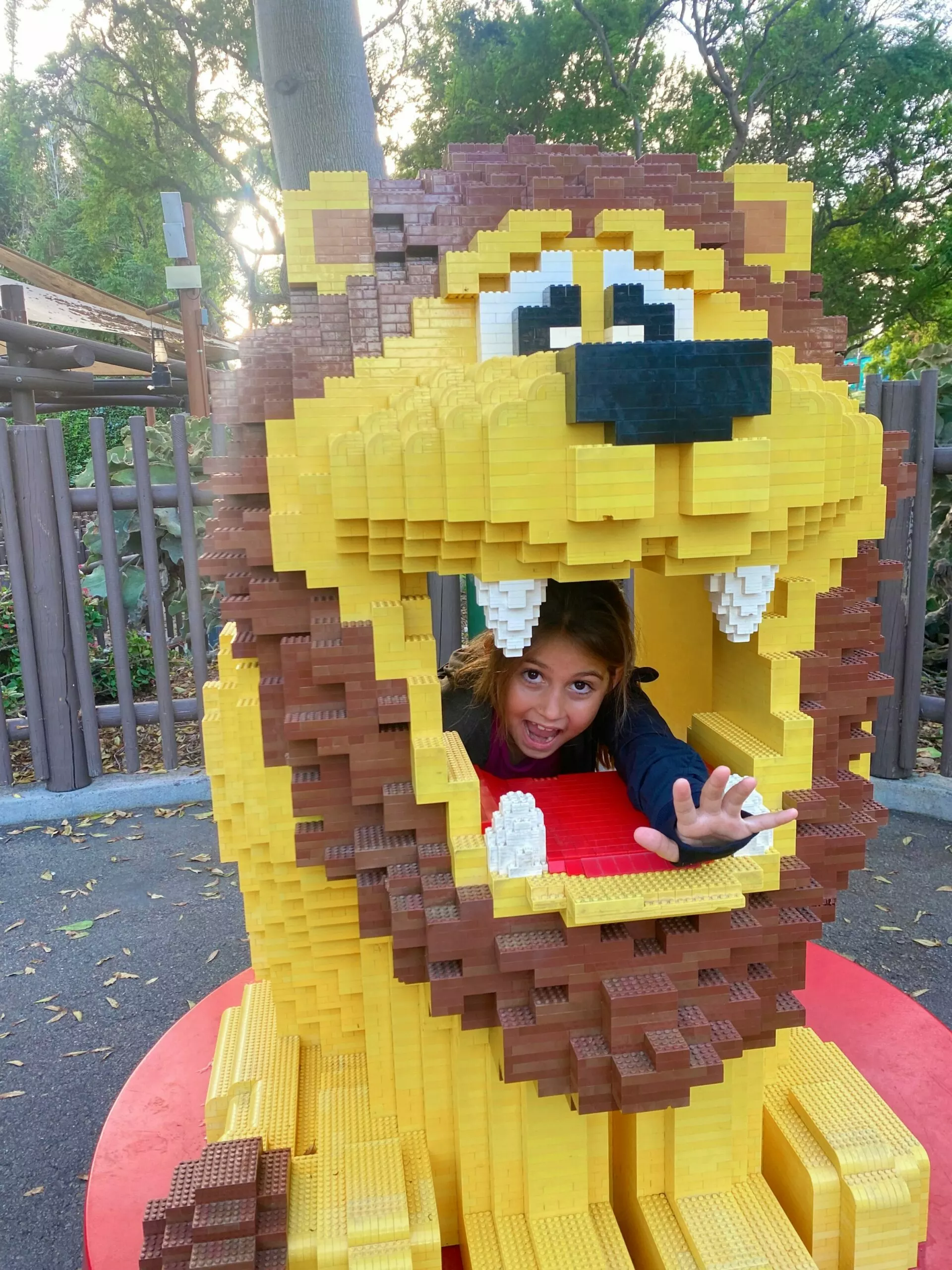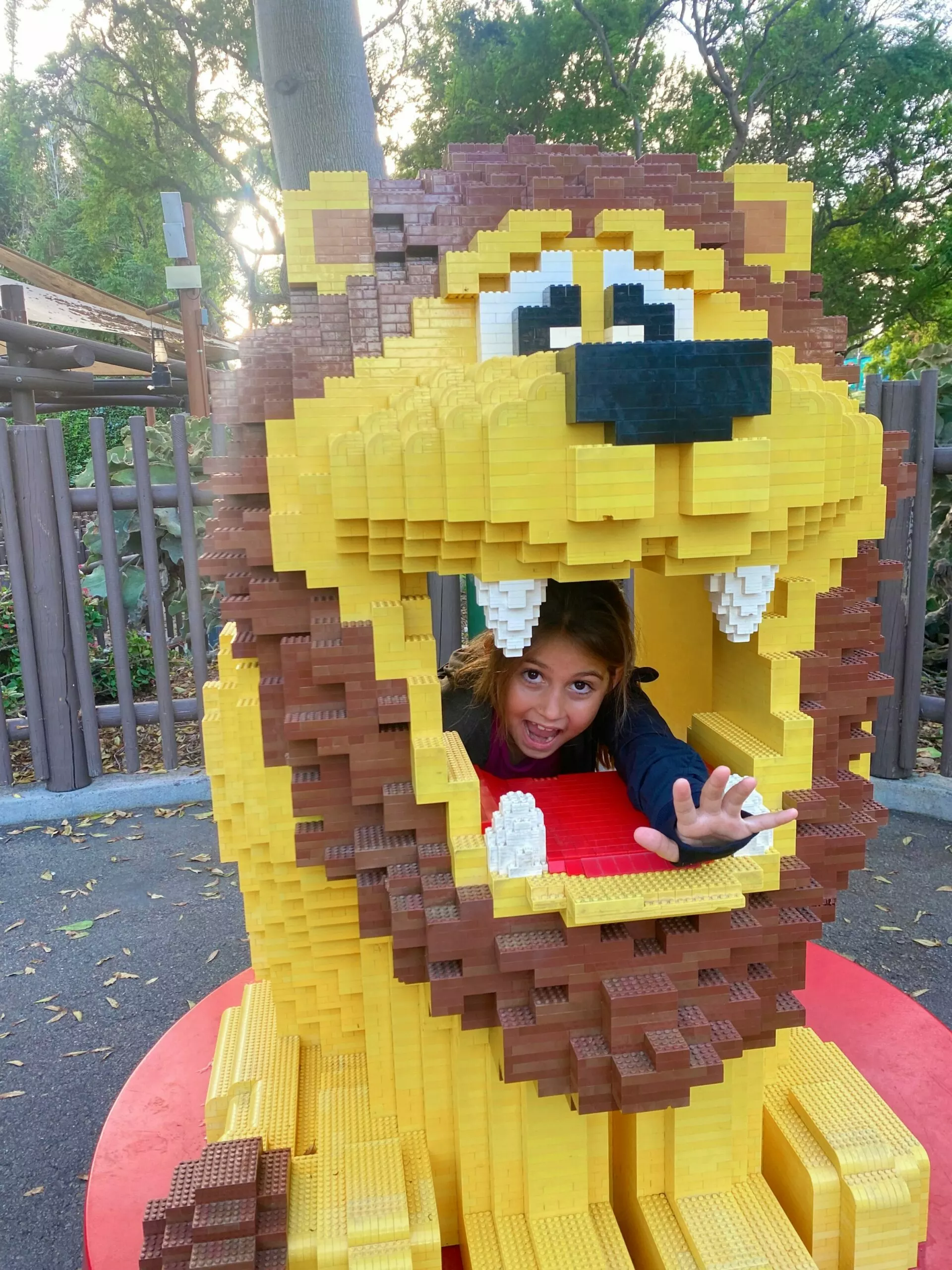 We rode all the major rides, enjoyed lunch and walked around to explore. Dinner was Pizza Port in the hotel room, which was 10/10 as always.
Monday morning we were back on the water.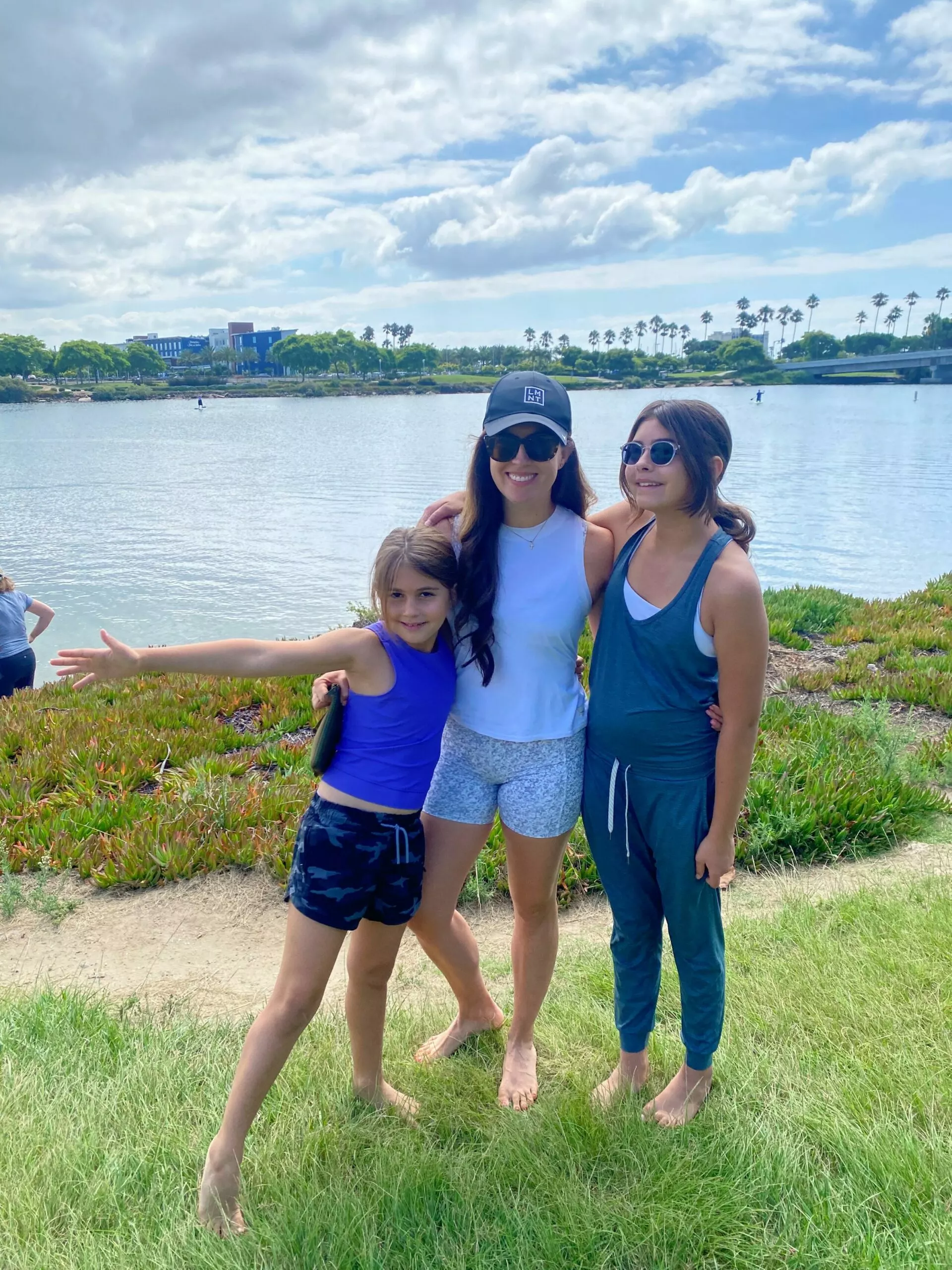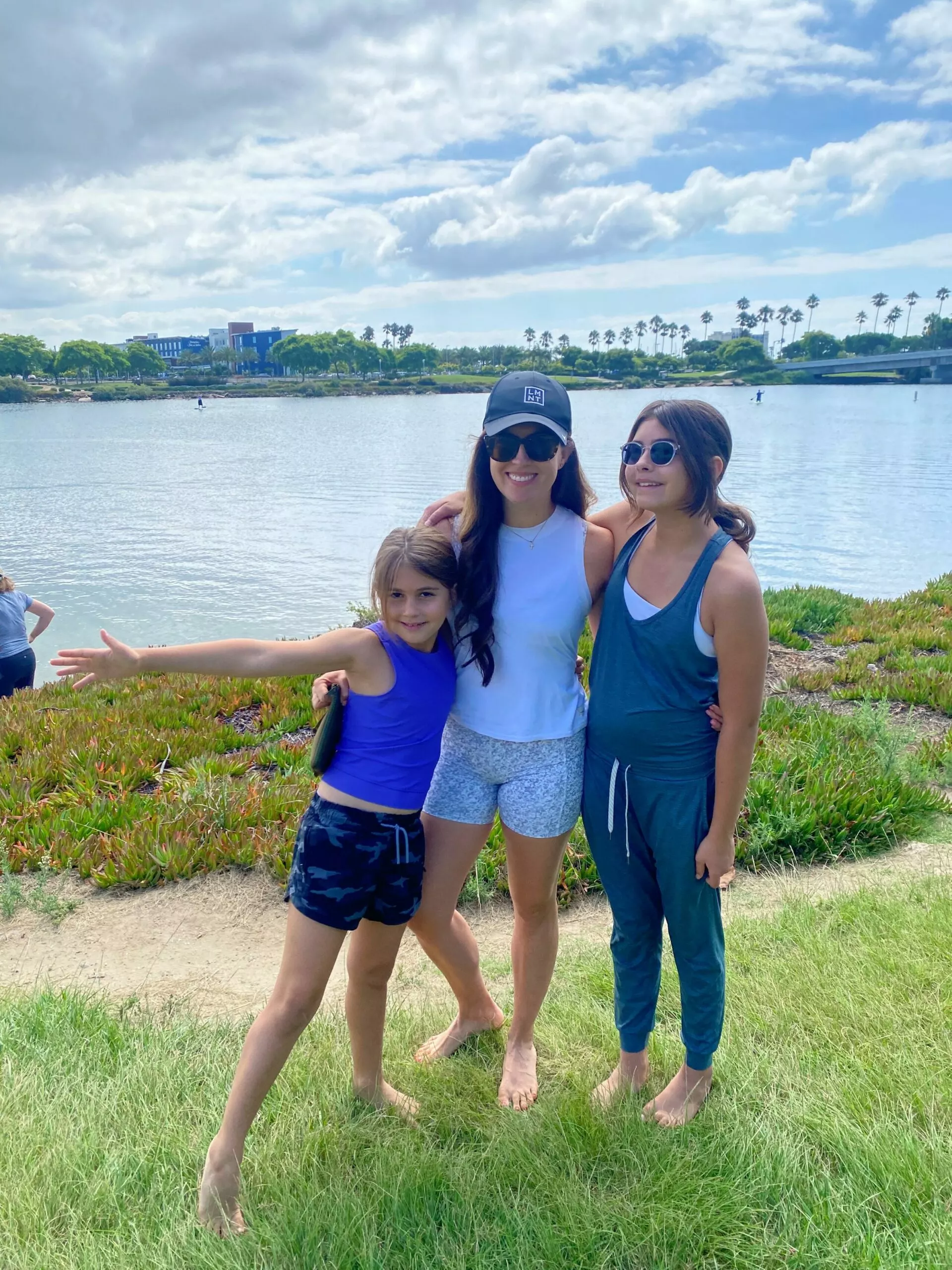 (Shorts, sports braAnd reservoir are here. Livi's jumpsuit is here. Also, I like that P can wear lululemon now)
This time P and the pilot did a tandem kayak, Liv had hers and I was on the SUP. It was the perfect way to end our trip before we picked up Great Maple and hit the road. We also saw so many dogs on paddle boards while we were there. I have to take Maisey next time!!
It was definitely a trip for the books, even though it was short we made the most of it. Hope you enjoyed your Labor Day weekend too!
It's time for the weekly Faves Friday evening! This is where I share some of my favorite finds from the week and around the web. I always love hearing about your favorites too, so feel free to shout out something you like in the comments section below.
Friday Favorites 9.8
Read, watch, listen:
Happiness advice from an introvert who spent years trying to change.
Which TV character do you feel like you're friends with? David Rose1000000%
Fitness + good food:
Sakara meal.(You can use XOGINAH for 20% off) I enjoyed Sakara for breakfast, lunch and dinner this week and it was a real treat! This has also been a great way for me to focus on nutrient-dense foods as we move toward detox.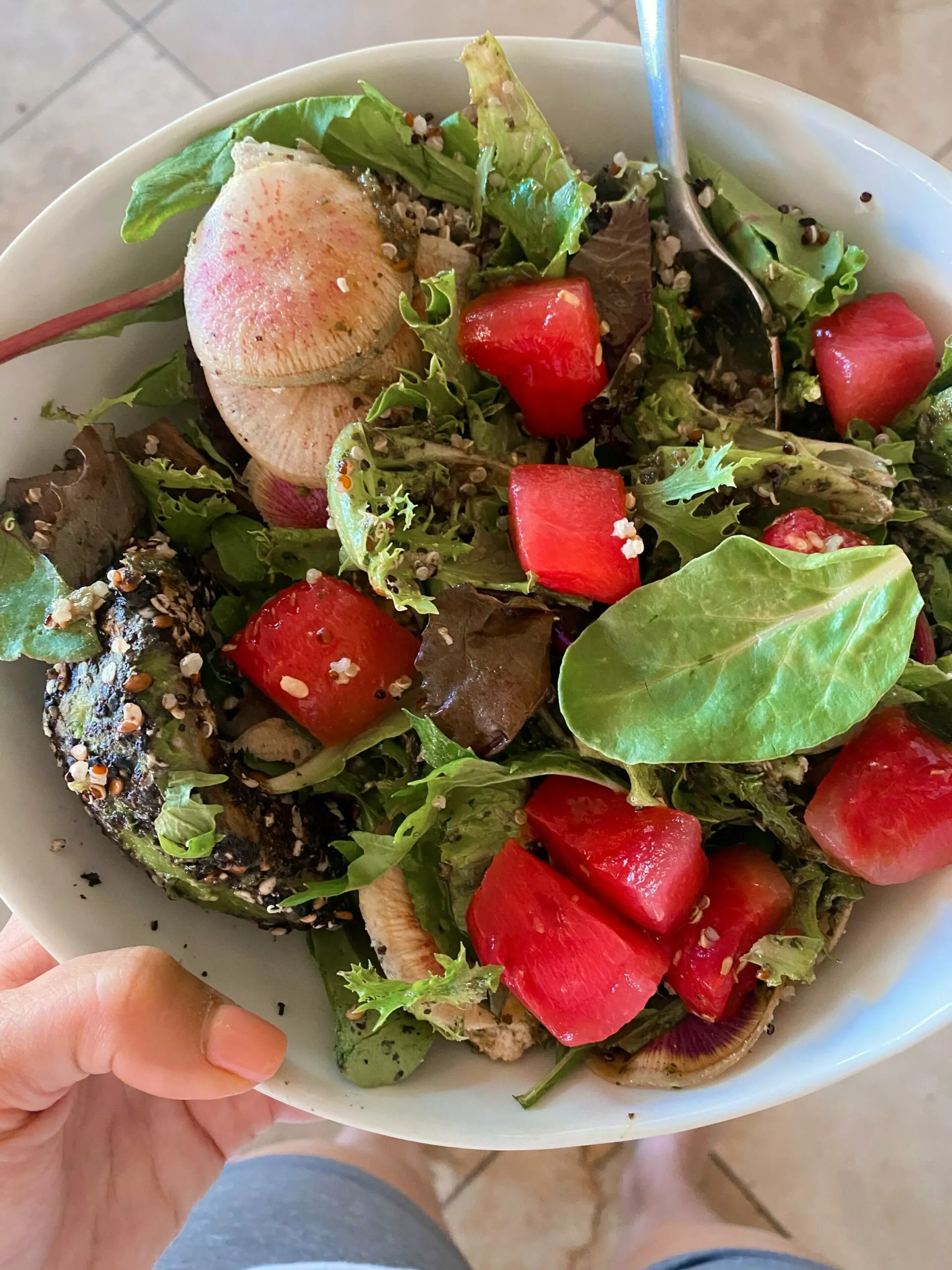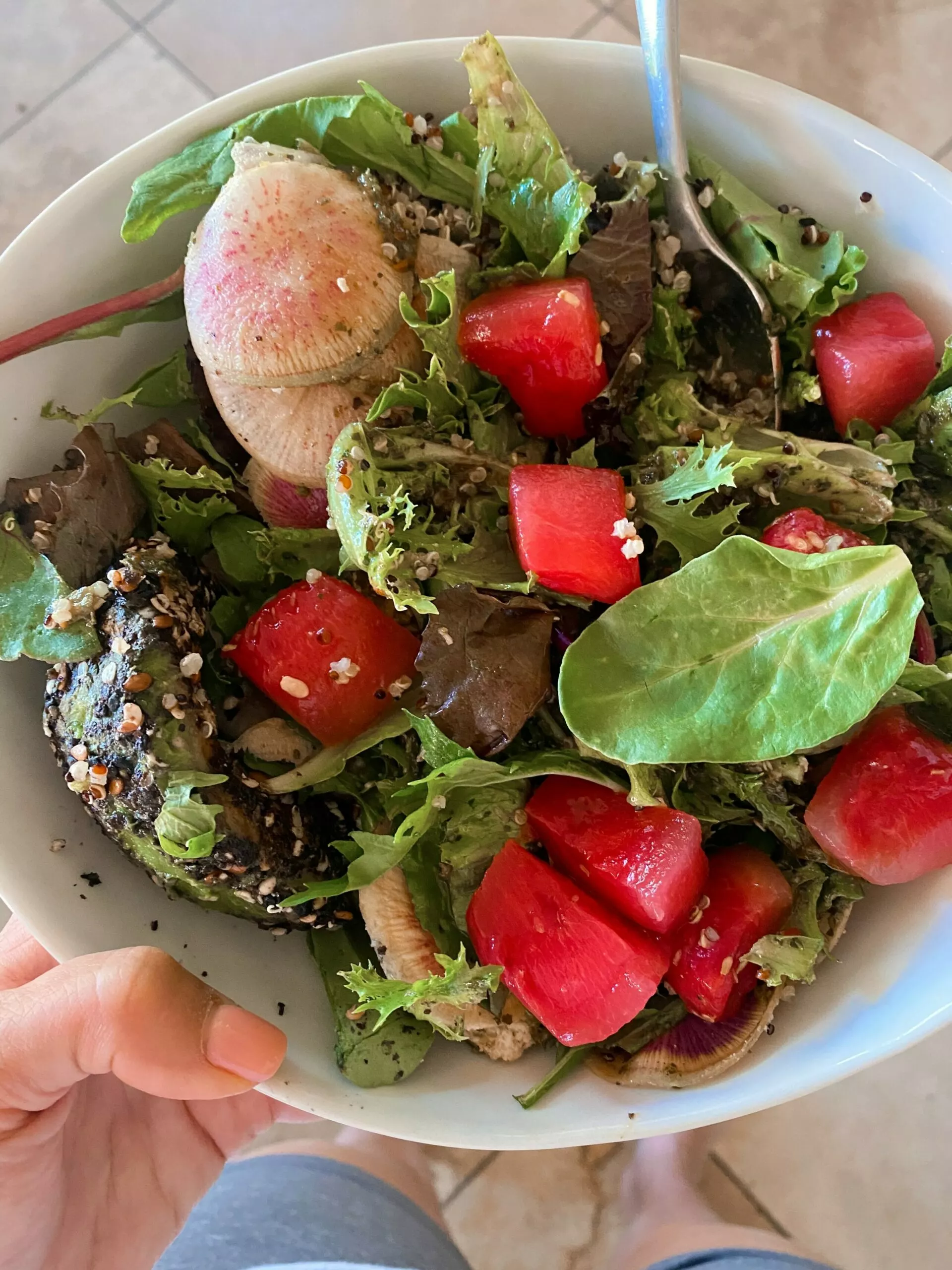 TBH, I haven't been doing my best to nourish myself over the past five months. The eye problems added a layer of stress to my life that was characterized first by skipping meals – I was too stressed to eat – then swinging in the completely opposite direction and just eating brown foods, comforting and sweets. Results of my blood tests have been a wake-up call that I need to take care of myself the same way I would take care of anyone in my family, or that I would encourage those I love and coach to take care of themselves.
Sakara meal I felt amazing and I'm really looking forward to this little reset as I work on getting my body back into balance. After the 21-day EquiLife detox, I'm going to head towards the CBO Protocol and some additional supplements + lifestyle changes.
Fashion + beauty:
This black Amazon dress! Super easy to dress up or down. Black is currently sold out, but they have other colors.
I grabbed this hoodie while we were in San Diego. I LOVE the color purple.
Happy Friday friends! Thank you very much for stopping by the blog today and see you soon.
xo
Gina